Your target market is out there, waiting for you to find them. Find, reach, and market to your dream customer faster with the best target audience tools available in 2023. Keep reading to see our list of the top audience research tools!
7 best target audience tools for market research
This year, the best target audience tools for market research include:
What it is: A free website analytics platform.
Pros
Free
Customizable reports
Buyer journey insights
Integrates with multiple platforms
Cons
Learning curve
Data expires after a set period
Why we like it: A free tool with exceptional insights that all businesses can use.
What it is: A paid marketing toolkit platform for search, paid, and social campaigns.
Pros
Omnichannel marketing friendly
Competitor insights
Regular updates
Cons
Why we like it: It provides an omnichannel solution to modern-day marketing.
What it is: A free tool for analyzing changes in search behavior.
Pros
Free
Accurate, real-time data
Search comparison
Cons
Limited to Google search data
Limited demographic data and zero psychographic data
Why we like it: It delivers a fast, free, and easy-to-use tool for spotting emerging market trends.
What it is: A free target audience tool for demographic and psychographic data.
Pros
Free
Demographic and psychographic data access
Cons
Data limited to Facebook users
Why we like it: A free solution for starting target market research with your Facebook followers.
5. SurveyMonkey
What it is: A free and paid market research tool.
Pros
Flexible question formats and logic
Advanced audience targeting
Cons
Billed annually
Response rate times (dependent on audience targeting)
Why we like it: A target market research tool for building audiences, gauging interest, and more.
What it is: A paid platform for understanding psychographics data driving user decisions.
Pros
Advanced audience segmentation
Omnichannel support with social media listening
Influencer identification
Cons
Requires subscription
Best for larger brands vs. smaller companies
Why we like it: A cost-effective target audience analysis tool for understanding audiences.
What it is: A paid target audience tool plus a brand monitoring platform.
Pros
Identify influencers
Surface popular topics
Cons
Why we like it: A popular, reliable, and multi-purpose target audience tool.
How to choose a target audience tool for market research
If you're selecting a target audience tool for the first time, here are some tips for getting started:
Determine your budget
Outline your requirements
Check your required integrations
Research your options
Build your demo calendar
These best practices can help you find a tool that works with your tech and meets your research needs!
Reach (and convert) your target audience with marketing experts
You have the market research tools to find your target audience, but do you have the marketing experts? The company behind SEO.com, WebFX, can help drive traffic, convert traffic, and level up your digital marketing strategy. Request a proposal today to get started!
---
FAQs about market research
Learn more about using target audiences for market research below:
What is a target audience?
A target audience is a group or segment within a target market that businesses target with marketing and advertising campaigns. You can create target audiences from multiple factors, including age, location, hobbies, past behavior, and more.
What are the types of target audiences?
The types of target audiences include:
Demographics, which segments users based on age, gender, location, occupation, income, and family status, like married or single.
Psychographics, which segments users based on interests, beliefs, social status, and lifestyle.
The difference between the two is that demographics use quantitative data while psychographics use qualitative data. You'll find the industry debates over which is better, but marketers often say it depends on your goals and channel.
Why create a target audience?
Creating a target audience offers several benefits, including:
Guide your marketing strategy, like adopting a new social network
Refine your marketing campaigns, like focusing on one vs. three social networks
Improve your targeting, like in your ad campaigns
Grow your return on investment through better-targeted ads
Overall, you can make smarter decisions about your marketing and help your business on multiple levels, from your marketing to your sales to your customer support teams, deliver an experience that persuades, converts, and keeps a user.
How can you segment target audiences?
Segmentation is the next step in target audiences, and you can start by focusing on factors like:
Location
Hobbies
Family status
Gender
And more
Mix-and-matching these traits can lead to powerful and effective target audiences, like:
New parents
Health-conscious parents
New grandparents and/or extended family members
Special needs families
If you don't know where to start, return to our list of audience research tools!
How can you reach target audiences on the web?
You can reach target audiences on the web through various digital marketing strategies, including:
Account-based marketing
And more
The most common strategies businesses use center on SEO and PPC. Together, these offer an effective combination for driving short- and long-term traffic to your company's website that you can convert into revenue for your brand.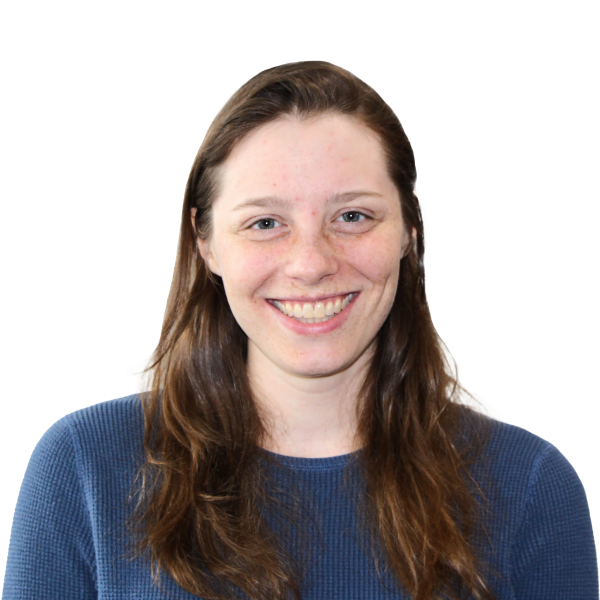 Sarah Berry is an SEO Consultant at one of the largest SEO agencies in the USA — WebFX. With more than 10,000 hours of SEO experience, she offers practical insights and strategies you can use to grow your rankings, traffic, and revenue from search.
What to read next
My Site Isn't Showing Up on Google! Discover 6 Reasons Why Your Site Isn't Ranking
Keep Reading