Does social media help SEO?
Yes! While social media isn't a ranking factor, it indirectly helps improve your SEO performance by increasing traffic to your site, generating backlinks, and more!
Keep reading to learn more about the positive SEO impacts of social media marketing and level up your digital marketing by leveraging social media for SEO.
Does social media help SEO?
Yes, social media indirectly helps SEO. Businesses can help their SEO through social media posts by generating qualified website traffic, reputable external backlinks, and increased online visibility in branded or localized searches.
How does social media impact SEO?
Social media impacts SEO in a few ways, including the following:
Informing SEO strategies, like by showing which topics performed best.
Strengthening SEO areas, like by helping businesses acquire relevant, reputable backlinks.
Supporting SEO metrics, like by generating qualified website traffic via social media posts.
While social media is not a direct ranking factor in search algorithms, it does affect SEO indirectly.
6 benefits of social media on SEO
The most notable benefits of social media on SEO include the following:
1. Broaden your content's reach
Sharing your SEO content on social media platforms like Facebook, Instagram, or TikTok also broadens your content's reach. You don't limit your content to online searches. Instead, you allow users interested in your industry to read, share, and interact with your content.
This social media benefit trickles down to other benefits, like growing your traffic and backlink profile.
2. Grow your website traffic
With social media, you can grow your website traffic via social media posts that share your website's content. From your latest blog post to your newest in-depth guide, social media can direct users to your content — even if they're not searching for those topics on Google.
When posting content to social media, here are some tips to improve your results:
Focus on the value the content provides to followers
Use a conversational tone
Include a custom graphic
Avoid solutions that use your social media profile as an RSS feed
Following your post, check your engagement metrics, like comments. If people respond to your post, reply! Social media is a place for conversations. Engaging with your audience shows everyone that your business cares.
3. Improve your backlink profile
Using social media for SEO can also improve your backlink profile.
Backlinks serve as a critical ranking factor in search engine optimization, with businesses focused on attracting links from reputable, authoritative websites in their industry. However, earning backlinks isn't easy.
You need original content that stands out to acquire a high-quality backlink.
With social media's reach, you can increase your chances of acquiring trusted backlinks for your website. From organic posts to boosted posts, you can help more people find your unique content — even if they're not looking for it online via search engines.
For this strategy to work, you need helpful, high-quality content that is engaging and unique.
4. Increase your brand awareness
Social media's impact on SEO also extends to brand awareness. One of the biggest use cases for social media is building brand awareness. With social media, you can generate brand awareness that translates into online searches for your business and its offerings.
In this scenario, social media indirectly feeds your search engine optimization strategy.
You can accelerate this social media benefit through paid ads. For example, you can boost posts to reach people similar to your followers, which can help grow your follower base, brand awareness, and website traffic.
5. Enhance your SEO content plan
Social media can also help your search engine optimization efforts by influencing your SEO content plan. Based on your top-performing posts, you can learn which topics resonate with users and what they want to learn more about in your industry.
Of course, you'll want to confirm these topics have search volume as long-term they'll depend on search to generate traffic in the long term. SEO tools like Keywords Everywhere, Google Keyword Planner, Ahrefs, and Semrush can all help here.
6. Expand your local search visibility
Businesses can expand their local search visibility by claiming and optimizing social media profiles. Companies sometimes classify local listings, like Google Business Profile, as social efforts because you can engage with users through these platforms via reviews or posts.
With an optimized profile, you can appear in local and branded searches. For users, seeing your business appear multiple times, especially with social media profiles, can confirm your business is genuine and trustworthy.
Which social media networks are best for SEO?
Some of the best social media networks for supporting your SEO efforts include the following:
Facebook
LinkedIn
Instagram
Twitter
Of course, you do not have to use every network to help your SEO. While we recommend at least claiming your social media username, we advise businesses to focus on the social networks most relevant to their target audience.
Level up your omnichannel marketing
When you are working to improve your business presence and impact across multiple channels, like social media and SEO, you're able to drive more revenue from digital marketing. In order to make your digital marketing strategy drive success for your business, you might consider working with the professionals behind SEO.com.
WebFX is a full-service digital marketing company with expertise across channels, industries, and business challenges. With over 25 of experience, our team can help you level up your digital marketing to help you reach your business goals. Connect with us today to learn more!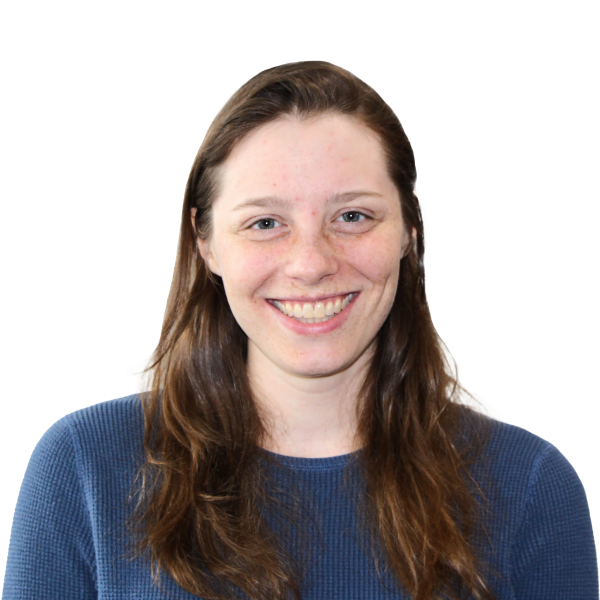 Sarah Berry is an SEO Consultant at one of the largest SEO agencies in the USA — WebFX. With more than 10,000 hours of SEO experience, she offers practical insights and strategies you can use to grow your rankings, traffic, and revenue from search.
What to read next
My Site Isn't Showing Up on Google! Discover 6 Reasons Why Your Site Isn't Ranking
Keep Reading