You're researching how to find influencers so you can promote your brand, product, or experience on social media — and you've come to the right place. We've compiled the best strategies (and tools) for finding influencers in your industry, so keep reading to learn how to get started!
How to find influencers in your industry
It's essential to find social media influencers that fit your specific industry's target audience, whether you're a CBD business, dental office, or energy company. Learn how to find influencers in your industry with these five strategies:
1. Research hashtags
First, start by researching hashtags on social media networks like:
Look at the hashtags your followers and competitors use to start a seed list. Then, investigate the most promising ones to see which users (outside your followers and competition) use that hashtag to see if any are potential influencers.
If you're looking to expedite this process, the following tools can help:
RiteTag
Keyhole
Hashtagify
Keep in mind just because a hashtag has low usage doesn't mean it's worth investigating. When finding influencers via hashtags, you want to focus on how relevant the hashtag is to your business first vs. how popular the hashtag is on the network.
This strategy will help you identify influencers your market is more likely to engage with and follow, which makes using social media networks like LinkedIn effectively a reality for you and your team.
2. Check brand mentions
Next, look at your brand's social media and web mentions.
Some of the best tools for this strategy include:
BuzzSumo
SproutSocial
Mention
What's great about this tactic is you're finding influencers already familiar with your brand. If they post great things about your business, product, or service, they'll likely be more open to working with your team.
Now, if an influencer didn't have a good experience, approach them with the opportunity to make the situation right. Remedying a situation should start with acknowledging the issue and then working to fix it, whether issuing a refund or forwarding the feedback to customer support or product development.
In this scenario, it's important to note the influencer might not be ready for a partnership.
3. Look at followers
Finding social media influencers can also start with your followers — or even email subscribers!
For this tactic, start with your most active or engaged followers. These are the people who like, comment, or share your content, indicating that they're active on social media and engaged with your brand.
In most cases, you'll find your followers follow a mix of people online, including:
Friends
Family
Business professionals
Almost all, though, will follow an influencer.
Your job is to determine if that influencer is someone in your industry or another — remember, people have varying interests, and their lives likely don't revolve around your purpose, so check beforehand if the influencer is relevant to your target market and your market.
4. Search on Google
When it comes to where to find influencers, Google is another place!
There are a few effective tactics you can use on Google to discover influencers, including:
Creating keyword alerts for your brand or topics closely related to your industry
Searching for bloggers or industry experts in the space
Browsing for blog posts on niche topics in your industry
In most cases, these types of searches will also bring up one of the most common answers for how to find an influencer: Use an influencer marketplace.
5. Use influencer marketplaces
Influencer marketplaces are another effective tactic for finding influencers because they streamline your search. Plus, most marketplaces take the negotiation, partnership-building, and brainstorming factors out since influencers will list their rates and potential packages.
Some of the most well-known marketplaces for finding social media influencers include:
AspireIQ
Influence.co
PitchBoard
Affable.ai
Keep in mind while marketplaces are an excellent answer for where to find influencers, they can come with some downsides. Some platforms, for example, will require a subscription fee to access their list, so you'll need to consider if the price is worth the investment.
Make finding influencers easy with a team of social media experts
Whether your industry is niche or broad, whether your work in dermatology or education, or anything inbetween, there is an industry influencer for you. Make finding influencers in your market easy with an award-winning team of social media and digital marketing experts in researching, outreaching, and working with industry influencers.
Complete our contact form today to learn more about how we can help your business!
---
FAQs about finding influencers
Learn more about finding influencers with these FAQs:
What is an influencer?
An influencer is an individual with an online following on their website or social media. Influencers are often seen as trusted experts in a specific niche, like gluten-free foods or at-home welding, by their followers.
What does an influencer do?
An influencer wears many hats, from writer to tester to speaker to photographer. An influencer aims to educate their following, sharing the good, the bad, and the ugly of trying something new, whether it's a new product, place, or experience.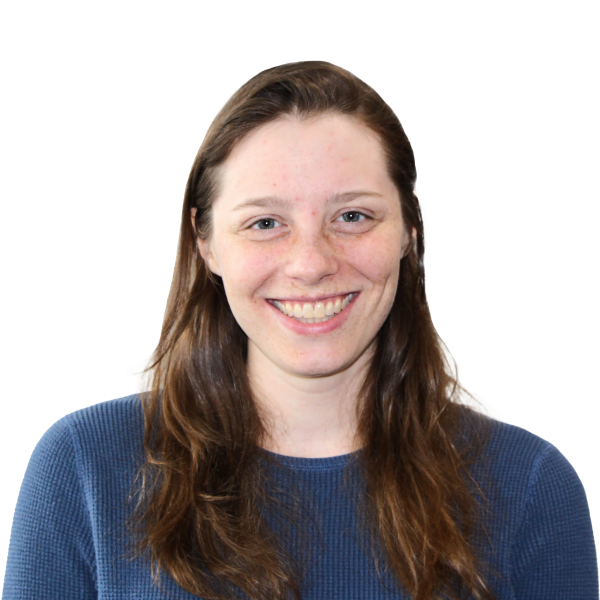 Sarah Berry is an SEO Consultant at one of the largest SEO agencies in the USA — WebFX. With more than 10,000 hours of SEO experience, she offers practical insights and strategies you can use to grow your rankings, traffic, and revenue from search.
What to read next
My Site Isn't Showing Up on Google! Discover 6 Reasons Why Your Site Isn't Ranking
Keep Reading