Looking to grow your brand's reach and revenue with search engine optimization (SEO)? Learn how to get started with this beginner's guide to SEO for CBD companies, which explores SEO's definition, benefits, and how to do CBD SEO.
What is CBD SEO?
CBD SEO is the optimization of a cannabis company's website to improve the site's visibility in organic search results. Common SEO optimizations include researching keywords, creating SEO content, submitting sitemaps, improving page speed, and more.
Why is SEO for CBD companies important?
SEO for CBD companies is important for a few reasons, including the following:
Targeting: With search engine optimization, you can target the search queries (or keywords) most relevant to your business and its products or services. For example, you'll target keywords to reach consumers vs. business buyers if you sell vs. manufacture CBD products.
Relevancy: Search engine optimization also allows you to reach your target market at the perfect moment — when they need you. Instead of pushing users to consider your business, you're pulling them in by offering them the relevant information they need.
Results: CBD search engine optimization also delivers bottom-line results, whether by generating a lead, in-store visit, or purchase. Even though SEO can take three to six months to work, it's incredibly effective at delivering the results businesses want from search.
With most people relying on search to find what they need, SEO is becoming essential for businesses.
How to do CBD SEO
Learn how to do CBD SEO now:
Target long-tail keywords
When people search online, they use multiple words to describe what they're looking for — and the more words they use, the more likely they know what they want. That's why it's worth focusing your cannabis SEO strategy on long-tail keywords or keywords with three to four words.
Use keyword research tools like the following to start your research:
These tools can help you discover long-tail keywords, plus vet them with metrics like:
Monthly search volume
Competitiveness
Average cost-per-click (CPC)
If you're struggling to find keyword ideas, consider asking client-facing team members like sales, support, and retail. You can also browse competitor sites (within search or your market) to compile ideas for your site.
Produce original, trustworthy content
As a CBD company, it's critical to follow Google's best practices for Your Money Your Life (YMYL) topics, which include medicine, and emphasize the importance of experience, expertise, authority, and trustworthiness in content.
Build on these elements in your content with best practices like:
Getting quotes and feedback from subject matter experts (SMEs) on your team
Including trust signals related to your brand, like any certifications or awards
Proofreading content to remove any grammatical or spelling errors
Adding citations to relevant, reputable studies
For more guidance, check out Google's checklist on creating helpful content.
Optimize local listings
Local listings like Google Business Profile and Bing Places provide users with valuable information about your business — right from the search results. Search engines also use local listings to understand your brand better and evaluate its trustworthiness.
Claim your local listings and optimize them by adding the following:
Name
Address
Phone
Hours
Services and/or products
Photos
Website
Besides the above information, your local listings can also hold reviews. While you shouldn't incentivize reviews (it's against Google's policies), you can inform users that they can leave reviews through your physical location, business cards, and other materials.
Watch your local listings for new reviews and questions so you can respond fast to user needs.
Switch to HTTPS
Site security is important to users and search engines (it's an official Google ranking factor), so ensure your website uses HTTPS. You can switch to HTTPS by purchasing a Secure Sockets Layer (SSL) certificate, which your web developer can install.
Besides purchasing an SSL certificate, you'll need to renew it annually.
Attract backlinks passively
Backlinks are one of the most important ranking factors in SEO. That's because search engines view a backlink (which is a link from one website to another) as an endorsement of your site and its content. Earn links from reputable sites in your industry, and search engines will start to trust your site.
Effective strategies for attracting backlinks include the following:
Build interactive tools, like calculators and quizzes
Produce original, data-backed content, like research, survey, or poll results
Design graphics, like infographics, to explain complex topics
While you can conduct manual outreach for your website and promote your site's content through paid ads, this process is time-intensive and carries additional costs. That's why our SEO agency focuses on creating assets for our clients, like interactive tools, that attract backlinks passively.
Improve page speed
Page speed is another critical element of cannabis SEO. Search engines like Google use page speed as a ranking factor (in Google's case, it uses Core Web Vitals to measure your page speed and page performance).
Improving your page speed will require developer help, as most optimizations involve the following:
Compressing images
Minifying code
Enabling caching
And more
Again, we recommend partnering with an SEO web developer (or a full-service SEO agency, which will include a development team) to ensure your site changes benefit your CBD company's search engine optimization instead of harming it.
Use schema markup
With schema markup, your business can provide search engines with more information about your website and your products and services. Specific schema markup can create a rich result (or visual effect) in search results to highlight your listing.
Common schema markup types include:
FAQ
Howto
Product
Recipe
Review
And more
Google's free Structured Data Markup Helper tool can help you get started with generating schema markup. You can also use Google's Rich Results Test tool to check your schema markup for any errors before pushing live to your site.
Grow your CBD company with professional SEO services
With SEO for CBD companies, your business can grow its revenue and impact. If you're struggling to do search engine optimization, professional SEO services can help by saving you time, filling skill gaps, and delivering results.
Learn how our award-winning SEO firm can help by contacting us online today!
---
FAQs about outsourcing SEO for CBD companies
Learn more about outsourcing SEO for CBD companies with these FAQs:
What are CBD SEO services?
CBD SEO services are one-time or ongoing services that optimize a CBD company's website for search engine optimization to improve the site's visibility in organic search results. Agencies, consultants, and freelancers provide CBD SEO plans.
What do CBD SEO services include?
Typically, SEO services for CBD companies will include the following:
On-page SEO
Off-page SEO
Technical SEO
SEO reporting
Deliverables vary by provider and service, though. For example, if your business hires an hourly SEO consultant, their work may focus more on compiling recommendations for on-page SEO and technical SEO vs. off-page SEO.
That's why requesting a list of deliverables is important before signing with an SEO service provider.
How much do CBD SEO services cost?
Typically, CBD SEO services cost $1500 to $5000 per month. Pricing varies and depends on multiple factors, like your strategy's scale, your agency's experience, and your service interval (one-time or ongoing). Ask for a custom quote to receive the most up-to-date pricing.
Writers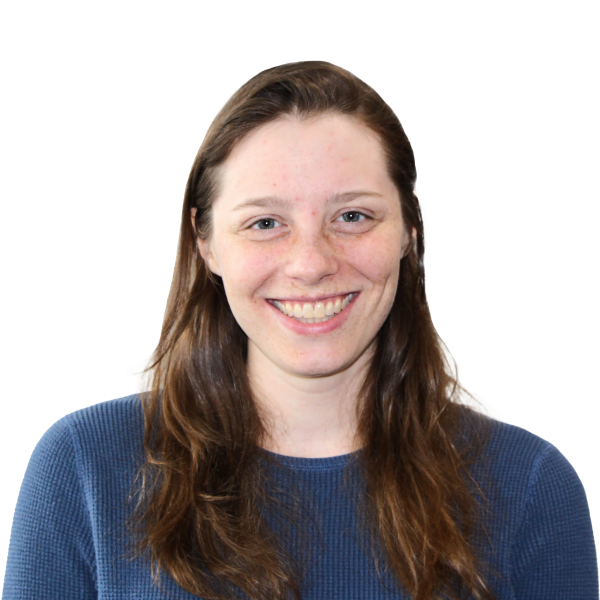 Sarah Berry
SEO Consultant