Yup, we've all been there! Quality SEO services can be expensive and clients may sometimes question the value of their investment. As an SEO agency or contractor, it's important that you approach these situations with customer service top of mind.
The best way to set or reset client expectations in SEO is proactive education. If you don't set client expectations, or worse, you are responsible for mis-setting your client's expectations, your partnership will be riddled with distrust and disappointment.
Keep reading to understand some of the most common SEO client mis-set expectations and how to best address them.
7 difficult client expectations in SEO
Learn about the seven most difficult client expectations in SEO below:
1. Expectation of fast results
The Client May Ask: Why does SEO take so long? Why aren't we seeing an increase in traffic/leads yet?
How to Reset Expectations:
Ask the client how they're measuring success. What's most important to them? Don't assume you're on the same page about which metrics are most important.
Benchmark where results currently stand so that you can have a discussion about what's realistic to achieve together.
Set goals together based on the previous two points and evaluate your progress regularly.
2. Expectation of ranking #1 for everything
The Client May Ask: Why Aren't We Ranking? Why Is Our Competitor Outranking Us? Why aren't I ranking for "garage door repair?"
How to Reset Expectations:
First things first- align on goals. Rankings don't drive results, leads and sales do!
If you're not already, make sure that you're aligned on a keyword list. Discuss which keywords and themes are most important to the client so that you can focus your time and effort on what matters most to them.
If it makes sense to do so, perform a competitive analysis for the keyword or competitor in question to identify gaps that may exist between top-ranking pages and your client's page.
If your client wants results sooner, discuss PPC as an option to fill in the gap while you build up the site's SEO value.
3. Expectation of ranking with minimal content
The Client May Ask: Why do we need so much content? Why do we have to blog if it's not generating leads/sales?
How to Reset Expectations:
If it makes sense to do so, perform a competitive analysis to understand how competitor authority and other factors play a role in how much content competing domains need to rank.
Discuss the role of content in E-E-A-T and building a reputation as a reliable source of quality information.
If your client is unwavering, discuss PPC as an option to "rank" in the search results without the need for topical authority.
4. Expectation of client involvement
Clients who micromanage your SEO campaign and clients who can't be reached at all have one thing in common. They are both damaging to the potential of an SEO campaign.
Clients who check their rankings and call you every day to question results may think that they're helping to ensure that you stay on track. Instead, they're taking away from the activities that drive results as you pull reports and assurances that things are going well.
How to Reset Expectations: Be transparent about your process and expectations for results so that they don't have to guess.
Clients who take a long time to reply to emails or cancel monthly meetings may think that they're staying out of the way. Or they might be busy business owners that just don't have the time to devote to the project. While there are certainly cases where this is okay and welcome, we find that some of the most fruitful SEO campaigns stem from collaboration.
How to Reset Expectations: Call them randomly to ask how things are going and practice active listening to try to get them to open up about sales activities and prospects.
5. Expectation of one and done optimization
The Client May Ask: Can't we just add those keywords to the page? Why do we need ongoing SEO?
How to Set Expectations:
Explain the value of ongoing SEO for an ever-changing algorithm and competitive landscape
Discuss your plan for ongoing optimization and expectation of results
Discuss how you see the digital marketing campaign evolving [potentially beyond SEO] as traffic starts to grow
6. Expectation of an SEO audit score of 100
The Client May Ask: Why am I getting an SEO audit from another company that has a score of _? I got a free SEO report, why is our score so low?
How to Reset Expectations:
Discuss the SEO campaign's current priorities and why the lower scores may not be a priority right now
Discuss the SEO audit in depth to talk through what each of the scores means for the site
If getting a higher score is a priority for the client, create a 3-6 month action plan to resolve all known issues
7. Expectation of quality SEO for less
The Client May Ask: Why is SEO so expensive?, Why am I paying you so much?
How to Reset Expectations:
Have a discussion about what your fees include.
Discuss the results that you've been seeing (or are expecting to see) based on the investment.
Be empathetic about why they're questioning value.
10 tips for managing client expectations
If you're just getting started with SEO clients, here are 10 tips for creating a fruitful SEO partnership.
Empathize with the client about where they're coming from
Be patient – it's not the client's job to be an SEO expert
Be transparent and over-communicate about your own expectations
Use timeframes to establish expectations, clarity, and trust
Continually ask questions with the goal of understanding
When in doubt, call the client directly to talk it out
Avoid jargon and use analogies to explain complex SEO topics
Always bring it back to the client's business goals
Operate with the client's business top-of-mind
Under promise, overdeliver
Keep in mind that sometimes client's questions and expectations are coming from a place of misunderstanding, not apprehension. By keeping an open dialogue with the client and working with their goals in mind, you'll be able to answer any questions coming your way.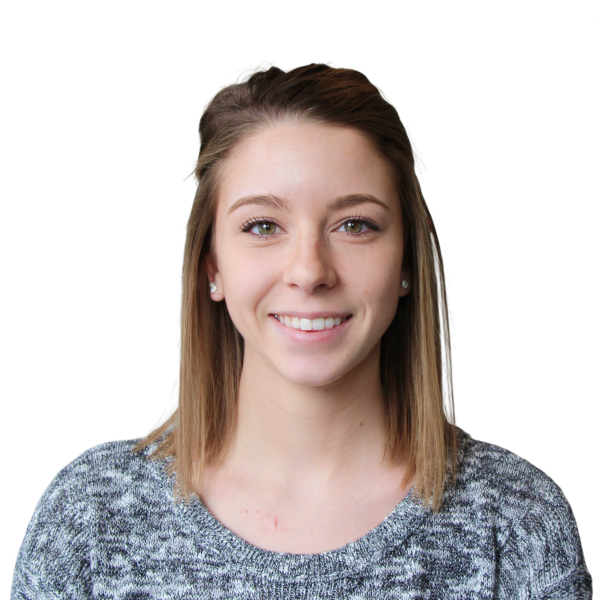 Jackie is an Internet Marketing Analyst and Conversion + UX Specialist at WebFX. With over 2,500 hours dedicated to our client's website growth, Jackie became an in-house subject matter expert in Conversion + UX and is one of three founders of our CRO team. When she's not educating our clients on effective digital marketing & CRO, she is likely off hiking with her dog Pepper or coaching Ultimate Frisbee at a local university.