Yes, company size affects SEO strategy because your business's size influences your SEO's budget, scope, goals, and more. While all companies aim to generate more traffic from search, how they go about it depends on one big factor: their business's size.
Learn more about how your company's size will affect your SEO and how that looks for different brands!
How does company size affect your SEO strategy?
Whether you're a small to medium-sized business (SMB) or an enterprise, company size affects your SEO strategy in a few ways, including:
Budget
You can already guess, but SEO budgets increase based on business size. A startup, for example, does not have the same marketing budget as an established brand like Apple. This setup has a trickle-down effect since budget influences the talent and tools a marketing team can afford.
Resources
Resources also grow with business size, with larger companies having access to bigger and better tools than small businesses. A small team, for example, might have access to Google Analytics 4, while a larger team uses a paid tool like Google Analytics 360.
Typically, larger businesses require more resources due to their strategy's scope.
Typically, larger businesses require more resources due to their strategy's scope. Your average small business, for example, wouldn't get that much value from Google Analytics 360 vs. Google Analytics 4 because Google Analytics 360 is built for the traffic demands of a larger site.
Talent
Talent is another area where a company's size affects its search engine optimization (SEO) strategy.
Larger and midsized businesses have an advantage over small brands for a few reasons, including:
Compensation: The larger a business is, the more it can provide competitive compensation, whether in salary, insurance, paid leave, or other perks. This compensation can help them attract more seasoned candidates.
Recognition: Bigger companies also have the advantage of name recognition. Besides advertisements, outreach, or organic search, these brands get direct traffic from experienced candidates. That's not the case for a small business.
With their bigger budget, bigger brands can also afford to hire more talent for their team.
This talent can range from SEO specialists to web designers to professional writers. In small businesses, one person often occupies more than one role, serving as an SEO and professional writer, for instance, or an SEO and web developer.
Scope
With more budget and more team members, larger businesses can develop SEO strategies with greater scope. In comparison, smaller companies need a more restrained scale to focus the limited team to achieve results.
Goals
While small, midsized, and large businesses can all have audacious goals, companies tend to focus on different areas based on business size. Small and larger brands, for example, might focus more on building brand awareness, while midsized businesses focus on growing market share through sales.
Collaboration
Larger companies' SEO strategies require greater collaboration than smaller companies. This arrangement can lead to longer project turnaround times, as the SEO team requires approval from several stakeholders before publishing new pages, designs, or page edits.
As a result, SEO can move slower at bigger companies.
These are just some of the ways company size affects SEO strategy. If you've worked at companies of different sizes, you've likely seen the factors in real-time and witnessed the trickle-down effect that size can have on budget, talent, and results.
SEO for a small business
A small business is an organization with less than 500 employees.
So, what does an SEO strategy look like for a small business? You'll notice a few things, including:
A tiny team juggling multiple roles
A limited budget that leverages free tools
A small site with goals for growing brand awareness, traffic, and sales
Typically, small businesses will lean heavily on paid advertising while establishing SEO.
SEO for a midsized business
A midsized company is an organization with 500-999 employees.
What does a midsized business's SEO strategy look like? You can expect to see the following:
A 3–5-person team with specialized or multi-faceted roles
An established budget that leverages SEO service providers, like agencies or freelancers
A 50-100-page site with goals for growing traffic, plus conversion rates
Like small businesses, midsized ones will use paid advertising plus social media marketing.
SEO for a large business
A large company is an organization with more than 1000 employees.
A larger business's search engine optimization will look something like the following:
A 10+ person team with specialized roles
An established budget that leverages marketing platforms, SEO agencies, and contractors
A 100+ page site with a goal of growing market share through increased traffic and revenue
Large companies will use paid ads, social media, and other digital marketing strategies like small and midsized businesses.
Build an effective SEO strategy based on your company's size
Whether you're a small, midsized, or large business, there is an effective SEO strategy for you.
If your company is ready to outsource your search engine optimization efforts and get the help of SEO professionals, consider our award-winning team. Request a custom quote for your business today to get started!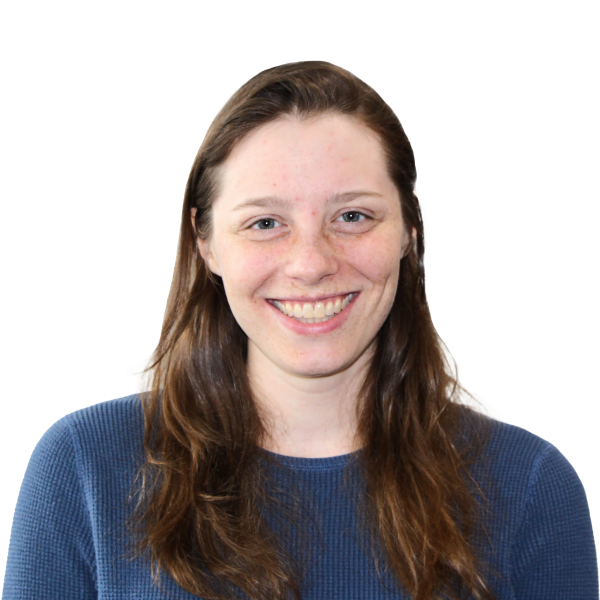 Sarah Berry is an SEO Consultant at one of the largest SEO agencies in the USA — WebFX. With more than 10,000 hours of SEO experience, she offers practical insights and strategies you can use to grow your rankings, traffic, and revenue from search.
What to read next
My Site Isn't Showing Up on Google! Discover 6 Reasons Why Your Site Isn't Ranking
Keep Reading