With search capabilities growing and generative artificial intelligence (AI) tools regularly making waves in search engines, it's not uncommon to wonder how SEO will look in 2024.
Search engines are already such a dynamic landscape of brands vying for users' attention, meaning it's all the more critical that businesses optimize their SEO strategies for 2024to stay ahead of the curve.
The good news? You can start creating an SEO strategy that's flexible amid emerging trends and stands out among competitors with the help of these six SEO trends for 2024:
Keep reading to learn more about the top SEO trends for 2024 and how you can begin integrating them into your campaign.
1. E-E-A-T more
E-E-A-T, or Experience, Expertise, Authority, and Trust, will become increasingly important when creating SEO content in the coming year. Specifically, experience will likely hold more weight in ranking pages on search engines.
How to demonstrate E-E-A-T to search engines
Concerning E-E-A-T, experience refers to the credibility and knowledge of sources. With Google emphasizing sources' experience with a topic or niche, it will become increasingly essential that web pages clearly establish their experience and credibility on topics to rank higher on search engines.
Below are a few ways businesses can demonstrate E-E-A-T (more importantly, experience) to Google:
Prove the value of your content by including detailed information
Show that there are real people behind your website by including case studies and highlighting verifiable reviews and testimonials
Ensure your content is free of grammatical errors, typos, and misinformation, and link to reputable sources
2. AI and machine learning
Google has started using machine learning and AI to decipher queries for search intent and better compile search results, which is why AI SEO is an important trend to note for next year.
AI helps personalize search results by looking at users' locations and past searches. In 2024, AI and machine learning are expected to make an even more significant impact on how search engines present search results.
To leverage this SEO trend in 2024, businesses should continue to create high-quality content that answers search intent, provides value, and is user-centric. It can also be beneficial to start utilizing various AI-powered tools for better keyword research and analyses of competitor SEO performance.
3. Increased emphasis on Google's Core Web Vitals
Another SEO prediction for 2024 to look out for is an increased emphasis on Google's Core Web Vitals. Google's Core Web Vitals is a set of metrics used to measure a page's user experience. These vitals include loading performance, accessibility, and the visual stability of pages.
Site speed
Site speed, as we know, is a core component of Google's ranking algorithm. Now, a fast site is essential for businesses to maintain high rankings on search engines.
No one likes to wait for a website to load. It's even worse if every page on the site takes a long time to display content. It's essential that businesses check and improve their site speed in 2024.
Mobile-first indexing and responsiveness
Another SEO trend to watch out for with Google's Core Web Vitals is mobile-first indexing and responsive layouts.
Mobile-first indexing will continue to influence search engine rankings, so businesses and web developers must ensure they build mobile-responsive sites that offer users a seamless web experience no matter what device they're searching from.
4. Voice search optimization
The way people interact with search engines is evolving. Instead of typing queries into search bars, people use assistants like Siri, Alexa, and Google Assistant to browse search engines through voice search.
Optimizing websites for voice search is a 2024 SEO trend that shouldn't be ignored, as it could affect your site rankings and overall online visibility.
How to optimize your site for voice search
Optimizing your website for voice search means understanding and using conversational language in your content to reflect how people pose questions to voice assistants. Another way to optimize for voice search is to target relevant, long-tail keywords and provide comprehensive yet concise answers to search queries.
5. Video and image optimization
Competition is growing in search engines, with saturated keyword volumes becoming more common. The result? Sites diversify their content with multimedia elements to stand out among competitors and rank higher.
Written content isn't the only thing search engines look at when ranking web pages. Specifically, optimized videos and images are becoming more important in search engine ranking processes, and it's safe to assume they'll significantly impact SEO in the coming year.
How to optimize videos for SEO
Visual content like videos adds more value and depth to your website content. When used with written content, videos break up walls of text, creating a better user experience (UX).
When optimizing video content for SEO, there are a few things you can do:
Add subtitles to videos to assist hard-of-hearing users and give something for search engines to catalog, or include a video transcript
Ensure sure videos add value to written content (i.e., the videos are relevant to the content)
Update video titles and descriptions to reflect video content accurately
Choose engaging video thumbnails
How to optimize images for SEO
Another way to break up the monotony of text on web pages is to include images. When optimizing images for SEO, remember these tips:
Use standard HTML image elements to help web crawlers find your content
Ensure images are responsive to different devices and screen sizes
Use correct image formats like JPEG, PNG, GIF, WebP, SVG, and BMP
Use descriptive file names, alt text, and titles to increase accessibility
6. Personalized, user-focused content
Our final SEO trend for 2024 is one you've likely heard before. To crush your SEO goals in the new year, create user-focused content that clearly answers user and search intent. After all, the content you create for your website is all for users, right?
User and search intent is about giving searchers exactly what they want in your content. More importantly, you want to answer search intent at the top of your content and add value that urges them to stay on your page.
For example, if your target keyword is "digital marketing tools," you can safely infer that the user wants to learn about digital marketing tools, including examples. With this in mind, you can outline your page to answer those questions.
Ultimately, creating user-focused content is about helping users find the information they need without hassle.
Optimize your 2024 SEO strategy with SEO.com
Ready to start incorporating these SEO trends for 2024 into your next campaign? Team up with SEO.com, a group of digital marketing experts with over 25 years of experience in helping clients successfully navigate ever-changing search algorithms while outperforming competitors in search results.
Contact SEO.com online today to learn more about our SEO services!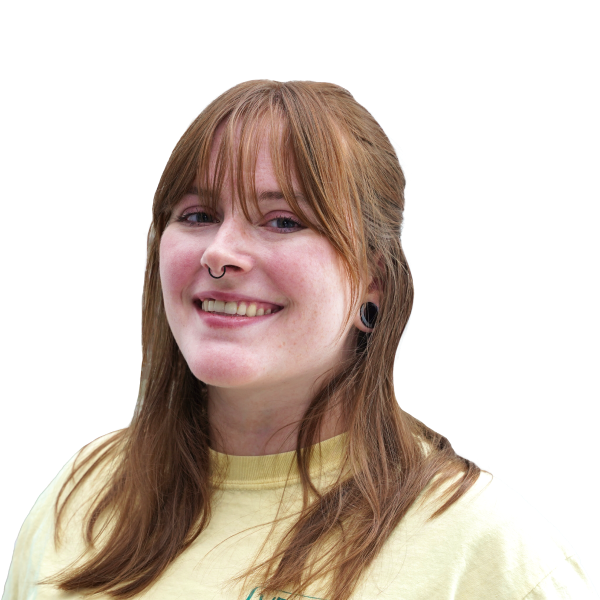 Abbey is a digital marketer, copywriter, and lead editor. She has worked on over 200 client campaigns and WebFX, and she specializes in marketing strategy analysis and industry-specific digital marketing plans. Outside of writing and editing, you'll likely find her taking pictures of her cat, making a new playlist, or tending to her houseplants.