So, you want to grow your SEO strategy, and you're thinking about purchasing (or using) a secondary domain. The ultimate question is: Does having multiple domains help SEO?
In short, it depends. When done well, multi-domain SEO can help you dominate search results, reach a wider audience, and drive more leads. However, a less-than-optimal setup can spell trouble for both your new domain and the existing one.
In this post, we'll discuss:
How multiple domains can help SEO
When multiple domains hurt SEO
How to set up an effective multiple-domain SEO strategy
Before you finalize the purchase of that new domain, keep reading to see if it's the right approach for your business.
How multiple domains can help SEO
If you have the resources to manage multiple domains effectively, your SEO strategy can benefit. A few of the most notable SEO advantages of having multiple domains are:
More visibility for high-value keywords: If you have two well-ranked domains for a top-notch keyword, that's double the real estate in search results.
Niche targeting: If your brand is large, there could be many possible niches within your audience. A dedicated domain to a particular topic can help you rank for more search terms in that category, allowing you to reach more customers.
Brand awareness: Having a secondary, relevant site affiliated with your brand can help keep you top-of-mind with customers and build more positive associations with your brand name.
When multiple domains are bad for SEO
However, there are also many situations where multiple domains can hurt your overall SEO strategy. These are a few red flags that indicate a multiple-domain SEO strategy might not be in your business's best interest:
Duplicate content
If the content on your second site is incredibly similar to that on your primary site, you'll run into duplicate content issues. Search engines want to show valuable content to their users, so duplicate content can hurt more than help your SEO strategy.
Resources spread thin
SEO requires regular optimization, and one site alone involves a lot of work. Ensure you have the resources to maintain all domains. Otherwise, your primary domain could suffer while you work to get the secondary domain up.
Shady redirects
Some website owners might attempt to increase their rankings by redirecting another domain with high domain authority to theirs. However, this tactic requires extreme caution. You need to ensure the redirected domain is reputable, has a clean backlink profile, and is relevant to your users.
If you use a redirect to pass link equity to your site but the two domains are wildly different, search engines could see it as a deceptive tactic and penalize your site.
What to do instead
If any of these red flags apply to your situation, think twice about launching a multi-domain SEO strategy. A more effective approach might be to focus on your existing domain, optimizing it to the best of your ability with useful content, and building its reputation.
If you're frustrated with the time it takes for your site to climb the search results, remember that a disreputable redirect can do more harm than good. Some better solutions in this case include:
SEO is a long process, but taking the time to optimize your primary domain will usually produce better results than spreading yourself too thin with additional domains or rushing into a disreputable domain redirect.
How to build an effective multiple-domain SEO strategy
However, based on these pros and cons, you may have determined that having multiple domains suits your business goals. How can you approach SEO for multiple domains?
One of the best ways is to build a microsite. Your microsite will be an all-new domain targeting a specific niche relevant to your brand.
For example, a major book publisher, HarperCollins, runs another site called Epic Reads. This site targets young adult readers with engaging, often interactive content like blog posts, videos, and quizzes. The site helps them rank for niche terms like "ya book recommendations."
On the other hand, some brands use multiple domains to dominate the results for the same or similar search terms. Both approaches can be effective as long as you're strategic.
Asking yourself the following questions can help set your microsite up for success:
How will this domain fit into my customer's journey?
How will this domain's content complement my primary domain?
Which customer needs will this domain help me fulfill?
Remember, you want to continue serving valuable, unique content and avoid duplicate content issues.
Creating your microsite will follow the same process as your primary domain. You'll want to:
Brand it well
Design it following SEO best practices
Create optimized content
Follow technical SEO guidelines
Build an off-page SEO strategy
The process can take a long time, but the long-term results for your business can be impressive.
Set yourself up for multi-domain SEO success
Ultimately, any multi-domain SEO strategy will require a solid SEO foundation to start. Browse our blog for more advice on optimizing your site for organic success, and once you're ready, dive into a second or even third domain!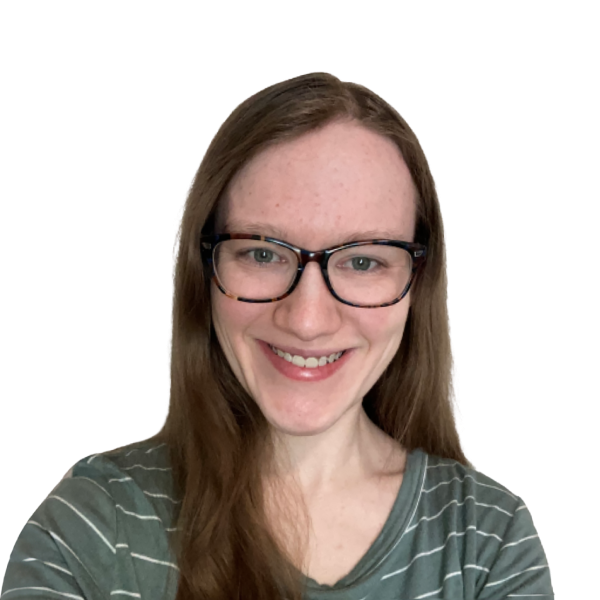 Kayla is a content specialist with a B.S. in marketing. She is certified in Google Analytics and Google Ads Search and Display. When not writing, she enjoys reading, playing with her dog, and baking.
What to read next
My Site Isn't Showing Up on Google! Discover 6 Reasons Why Your Site Isn't Ranking
Keep Reading