Content and search engine optimization (SEO) go together like peanut butter and jelly. Content is important for SEO for several reasons, from improving your online visibility to increasing your revenue from search. Learn more about why content is important for SEO below:
7 reasons content is important for SEO
The reasons for why content is important for SEO include the following:
1. Reach your target market
Whether you're talking search, email, or social, content helps you reach your target market. That's because content can speak to your audience's pain points, interests, and mindset and help your brand make an important connection that builds a lasting relationship.
2. Improve your online visibility
In SEO, content is critical to improving your online visibility.
From a search engine perspective, content helps web crawlers understand what your page is about, so when someone makes a relevant search, they can show your content. For SEOs, content helps answer search intent, integrate relevant keywords, and link to related internal content.
3. Nurture your target audience
Another reason why content is important for SEO is because you can nurture your audience with content. Search engine optimization can target all funnel stages, from top-of-the-funnel to bottom-of-the-funnel.
Target all funnel stages with great content, and you have the foundation for nurturing your audience.
4. Grow your backlink profile
Backlinks are critical to search engine optimization — they're one of the most important ranking factors.
Attracting external backlinks to your site starts with creating original, helpful content that people want to share or highlight. This type of content can take many forms, from an in-depth guide to an interactive quiz.
As you grow your backlink profile's authority, you can target more competitive keywords in SEO.
5. Boost your crawl frequency
Crawling is the basis for appearing in organic search results.
Web crawlers crawl the web and bring what they find back to search engines, which they then index and deliver via relevant search results. Websites that publish content more often tend to have a higher crawl frequency — meaning crawlers visit their sites more often.
SEOs like to have a higher crawl frequency because their content gets discovered and indexed faster.
6. Improve your website metrics
With good content, you can also improve website metrics like:
Bounce rate
Time on page
Exit rate
And more
Growing metrics like bounce rate can send positive signals to search engines that your content is relevant to the search. Outside of SEO, these metrics can also indicate engagement with your content, which ties in to an earlier reason for how content marketing helps SEO — it nurtures your audience.
7. Increase your revenue from search
Finally, content is important for SEO because it increases your revenue from search.
When you produce user-focused content that follows SEO best practices, you increase your chances of turning a website visitor into a customer. Plus, if your SEO content targets bottom-of-the-funnel searches, you also get the financial benefit of driving a sale without the cost of pay-per-click (PPC) ads.
How to start improving your SEO with content
If you're ready to start improving your SEO with content, we've got some tips for getting started:
Target long-tail keywords: A long-tail keyword, which is three to four words, has a more defined search intent. Determining if the keyword is relevant to your business's target market is also easier. For example, if you're in the food and beverage industry, you might target a long-tail keyword like "Italian restaurant in Dallas, Texas."
Take a user-first approach: While similar content ranking in the search results can highlight what your content should cover — at a minimum — it's important to leverage your expertise here. Include what you think readers should also know about this topic.
Add visuals: From screenshots to graphics to videos, visuals offer readers new ways to learn about a topic. Plus, multimedia adds break points to longer content, which helps prevent reader weariness. For example, if you own a retail franchise business, you might share images of your clothes and other products on social media and throughout your website.
Create better content for your SEO strategy with SEO.com
Now that you know how content marketing helps SEO, you can start improving your SEO content. If you're looking for help with developing, producing, and managing your SEO content, connect with our award-winning team of SEOs, copywriters, and content marketing specialists!
Contact us today to learn more!
---
FAQs about content marketing and SEO
Learn more about content marketing and SEO with these FAQs:
What is content marketing?
Content marketing is developing, creating, and managing content for marketing a business. The types of content include blog posts, infographics, emails, social media posts, and more. Often, companies optimize this content for search engine optimization to increase its online reach.
What is SEO?
Search engine optimization (or SEO) is optimizing a website to improve its visibility in online search results. Content is a critical area of optimization, with SEOs creating new content and optimizing existing content to improve its organic visibility.
What is the difference between content marketing and SEO?
The difference between content marketing and SEO is their channel. SEO focuses solely on organic channels, like Google and Bing, while content marketing focuses on multiple channels, from organic to social to email.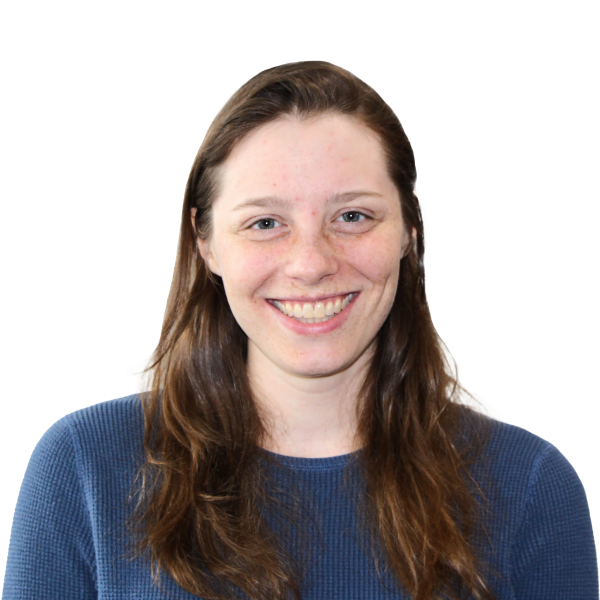 Sarah Berry is an SEO Consultant at one of the largest SEO agencies in the USA — WebFX. With more than 10,000 hours of SEO experience, she offers practical insights and strategies you can use to grow your rankings, traffic, and revenue from search.
What to read next
My Site Isn't Showing Up on Google! Discover 6 Reasons Why Your Site Isn't Ranking
Keep Reading