The way we see information on Google's search results pages isn't random — Google's search algorithm is a complex system that dictates what information we see and how we see it. But the algorithm that's active now isn't exactly the same as the one that was present when Google was first introduced to the world.
Today we're diving into the history of the Google algorithm and covering the major algorithm updates that shaped it into the algorithm we know today. Keep reading to learn:
What are Google search algorithms?
What are Google algorithm updates?
A timeline of Google algorithm updates (from the early 2000s to today)
What are Google search algorithms?
Google search algorithms dictate the content we see in search results and which pages show up at the top of results. Google algorithms are complex systems that rapidly retrieve and sift through billions of pieces of content in Google's index, looking for phrases and keywords that match a given search query.
The algorithm ranks all of that content based on its relevancy to the query, along with a number of other factors.
What are Google algorithm updates?
Google's search algorithms are constantly changing and evolving. In fact, minor algorithm updates are made every day — we just don't realize it unless it's a major algorithm update that changes the way websites are ranked on search engine results pages (SERPs).
A comprehensive timeline of Google algorithm updates
Learn more about the major Google search algorithm updates that shaped how the search engine indexed and ranked pages.
Florida
When: November 16, 2003
Florida was a Google algorithm update that changed how Google weighed and calculated backlinks. Instead of improving search results, though, the update was met with major pushback.
Florida affected a lot of non-spam sites, labeling them as "false positives" and tanking their rankings based on the algorithm Google had instituted with this new update (many believe it was a sort of link analysis algorithm).
The worst part? Florida went into effect during the holiday season, proving detrimental to many retail and affiliate sites. The algorithm update's timing directly affected sales for "false positive" sites and caused some to go out of business almost overnight.
Jagger
When: September 1, 2005
The Jagger update mainly targeted sites with sketchy backlink profiles. Specifically, Jagger penalized sites that used:
Big Daddy
When: December 15, 2005
The Big Daddy algorithm update changed how Google handles technical issues like URL canonicalization and 301/302 redirects. It also helped to filter out more sites that used unnatural link building and other spammy, unethical practices.
Vince
When: January 18, 2009
The Vince update was a minor tweak to the Google algorithm. When webmasters started noticing that big brands were dominating SERPs for high-volume keywords, Google's Matt Cutts confirmed that a new algorithm had been launched.
Google's Vince update favored sites with trust and reputation signals. Vince equated trust with established brands, allowing them to better compete with newer, online-focused brands that were populating SERPs.
Caffeine
When: June 8, 2010
Google's Caffeine algorithm update created a new indexing system for crawlers and web data. Through Caffeine, Google's search results are "fresher," with its global search index updated on a continuous basis. This means up-to-date search results and more robust search engines that scale.
This algorithm update also boosted Google's overall speed — hence the name, Caffeine.
Panda
When: February 24, 2011
Panda was a major algorithm update that aimed to lower the rank of "thin" sites, or low-quality sites like content farms. It targeted tactics like keyword stuffing, duplicate content, user-generated spam, and more. In turn, it prioritized and awarded higher rankings to websites with original, high-quality content.
Page Layout Algorithm Improvement
When: January 19, 2012
The Page Layout Algorithm Improvement encouraged and rewarded sites that placed more helpful, original content above the fold, or the part of the page users see before scrolling. Meanwhile, sites with excessive amounts of ads above the fold were penalized.
Venice
When: February 27, 2012
The Venice update further honed local search results by using IP addresses and physical locations when gathering search results. Venice allowed for search results to be more localized for search queries with less clear local intent.
Penguin
When: April 24, 2012
Penguin is one of Google's most famous algorithm updates. Announced in 2012, Penguin took aim at websites engaging in webspam tactics like keyword stuffing and link schemes meant to purposely manipulate search rankings. It landed a major blow to sites that violated Google's guidelines.
Penguin became part of Google's core algorithm in 2016.
Payday Loan
When: June 11, 2013
The Payday Loan update aimed to further penalize spammy websites that use spam techniques like spamdexing and black-hat SEO tactics.
Payday Loan saw two more updates in May and June of 2014.
Hummingbird
When: August 22, 2013
The Hummingbird algorithm update signaled Google's shift in focus from keywords to search intent when compiling results for queries. Instead of presenting results that directly correlate with a query's keywords, Hummingbird uses natural language processing (NLP) and latent semantic indexing to gather results relevant to the query-based search intent as well.
Pigeon
When: July 24, 2014
Google's Pigeon update aimed to calibrate local search algorithms with those of the core algorithm. In other words, it treated local search queries the same as traditional queries. Local businesses with a strong organic presence were rewarded with better rankings, and the results for local searches were influenced by the same ranking factors as regular searches.
It also helped to better match Google Search results with Google Maps. For example, if a user looked up "pizza shops near [location]" in Maps, the results shown there would resemble those of Google Search.
Mobile-Friendly Update, "Mobilegeddon"
When: April 21, 2015
The Mobile-Friendly update, often referred to as "Mobilegeddon," only affects search rankings on mobile devices. This algorithm update boosted the rankings of mobile-friendly pages, like those with readable text that doesn't require tapping or zooming and appropriately spaced buttons.
In a surprising move, Mobilegeddon was announced two months before it actually went into effect to give web developers time to prepare their sites.
RankBrain
When: October 26, 2015
The RankBrain algorithm update signaled the use of machine learning. RankBrain acts as an extension of Hummingbird, using machine learning to build off of search queries and find results based on user intent.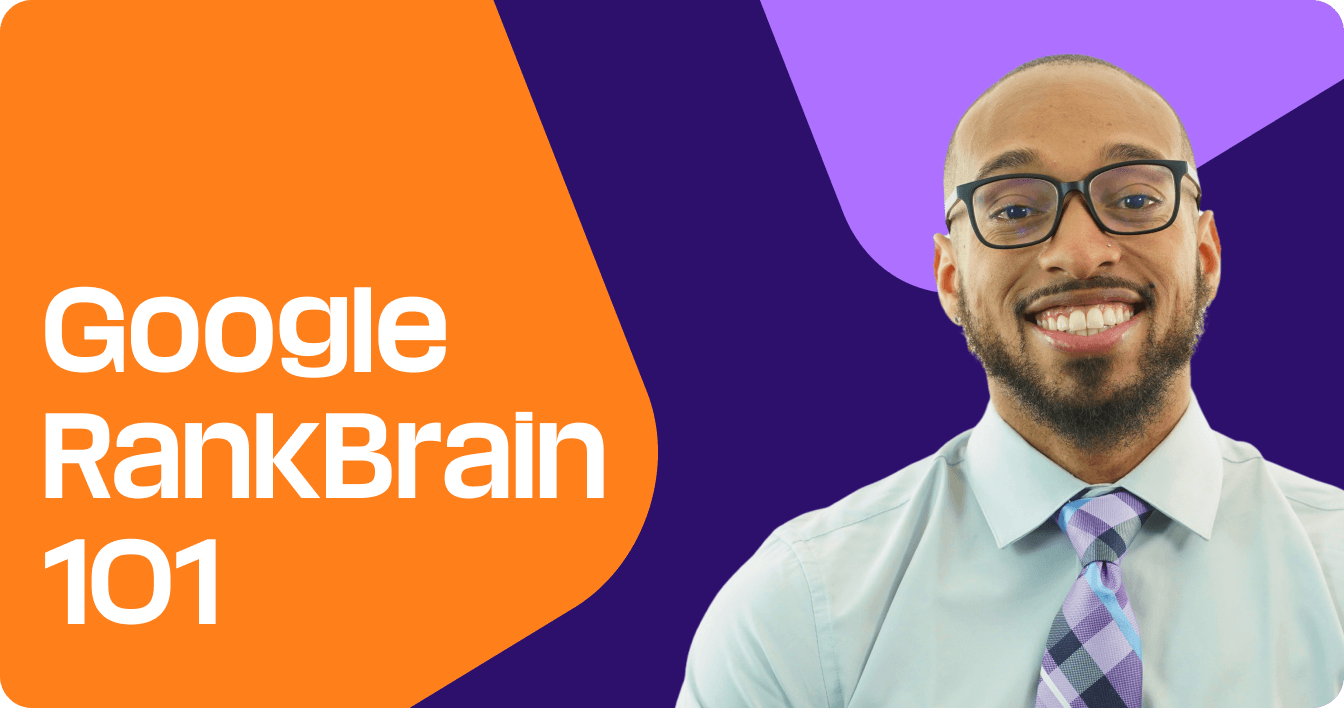 While RankBrain was announced in October 2015, Google stated that RankBrain had been in effect since the spring of that year, but only used on new search queries (which made up roughly 15% of all searches). By 2016 RankBrain was involved in every search query.
Mobile-First Indexing
When: March 26, 2018
The Mobile-First Indexing update was yet another algorithm change that signaled the rising importance of mobile-friendly websites.
Usually, Google's crawlers would rank and index the desktop version of a site's content. This posed issues to mobile searchers when the desktop content for a site is vastly different from its mobile version. So, Google introduced the Mobile-First Indexing update, which made it so the mobile version of a page is used for indexing and ranking.
Core Update, "Medic"
When: August 1, 2018
A core algorithm update, Medic aimed to improve the overall quality of search results. Medic made some significant updates to the algorithm, which resulted in increased visibility for sites that were previously overlooked. While Medic made an impact everywhere, it seemed to disproportionately affect health, wellness, and medical sites, earning it the "Medic" nickname.
BERT
When: October 22, 2019
BERT was an NLP algorithm update meant to help Google better understand the nuances and context of search queries so it could offer better search results. BERT, which stands for Bidirectional Encoder Representations and Transformers, impacted 10% of searches in U.S. English.
BERT Update
When: December 2019
Shortly after BERT was introduced to the world, Google announced the algorithm update would roll out internationally in 70 different languages.
Featured Snippet DeDuplication
When: January 22, 2020
Before this search algorithm was put in place, a site that held a featured snippet at the top of a SERP could also appear in the organic listings just below it. With the Featured Snippet DeDuplication update, Google made it so once a URL was displayed as a featured snippet, that URL cannot appear on the first page of results for that query again.
This algorithm update decluttered search results and allowed for more diverse results, keeping higher-ranking sites from dominating search pages.
Product Reviews
When: April 8, 2021
This algorithm update rewarded product reviews that offer insightful, helpful information that goes beyond what's written about the product by the site itself. This includes reviews that:
Offer unique content about the product, including how it's used and its physical appearance
Discuss benefits and drawbacks of the product
Explain what sets the product apart from competitors
Identify key decision points for buying the product
The Product Reviews update has been further improved in six subsequent algorithm updates from December 2021 to April 2023.
Page Experience for Mobile
When: June 15, 2021
The Page Experience for Mobile update prioritized Core Web Vitals as ranking factors for mobile searches. These mobile ranking factors included:
Cumulative Layout Shift (CLS): Measures the number of layout shifts that unexpectedly move web page content, affecting a user's ability to read the content and interact with the page properly. Google recommends sites have a CLS score of 0.1 or less.
First Input Delay (FID): Measures the time when a user first interacts with a page to the time the browser is able to begin processing event handlers in response to that interaction. Those first interactions include when they click a link or tap a button.
Largest Contentful Paint (LCP): Measures the render time of the largest image or text block within the viewport relative to when the page first started loading. A good LCP score is 2.5 seconds or less.
Overall, this algorithm update put a much larger emphasis on better user experience for mobile searches and Internet browsing. It even added a Page Experience report to Google Search Console.
Page Experience Update for Desktop
When: November 4, 2021
Following on the heels of the Moblie update, Google released a Page Experience Update for Desktop. Like its predecessor, this algorithm update made Core Web Vitals a desktop ranking factor.
Helpful Content
When: August 25, 2022
Though it didn't cause a huge shakeup online, Google's Helpful Content algorithm update targeted websites with a high amount of unhelpful or unsatisfying content. In other words, it penalized sites with content that was seemingly made for search engines rather than people.
Spam
When: October 19, 2022
Two major updates rocked search engines in 2022, both of which targeted spam content. First, in October, Google rolled out a spam update that used SpamBrain, a form of AI. SpamBrain is used to better detect spam and content not written by humans, avoiding ranking it in SERPs.
Link Spam Update
When: December 14, 2022
The second spam-targeting update launched by Google in 2022 rolled out in December and set its sights on spam links. Majorly impacting search engine rankings (primarily for those using sketchy backlink tactics), this update had SpamBrain detect and neutralize link spam.
Helpful Content Update
When: September 2023
The Helpful Content System is used by Google to help promote quality content on search engines while reducing the search presence of content deemed "not helpful." With the Helpful Content algorithm update guidance is added to three key areas:
Loosened guidance on machine-generated content
Hosting third-party content on subdomains (on one main domain)
Offering additional guidance on what to do if your site loses traffic from a Helpful Content update
This update signals Google's shifting stance on machine-generated content. Previously, Google prioritized helpful content written by people. Now, Google writes:
"Google has many years of experience dealing with automation being used in an attempt to game search results. Our spam-fighting efforts will continue, however spam is produced.
This said, it's important to recognize that not all use of automation, including artificial intelligence (AI) generation, is spam. AI has the ability to power new levels of expression and creativity, and to serve as a critical tool to help people create great content for the web."
Stay on top of each Google algorithm update with SEO.com
We're called SEO.com for a reason — we're a team of SEO-obsessed marketing professionals armed with over 25 years of experience helping clients navigate the ups and downs of Google algorithm updates.
Ready to get started? Contact us online to learn more about our SEO services!
Writers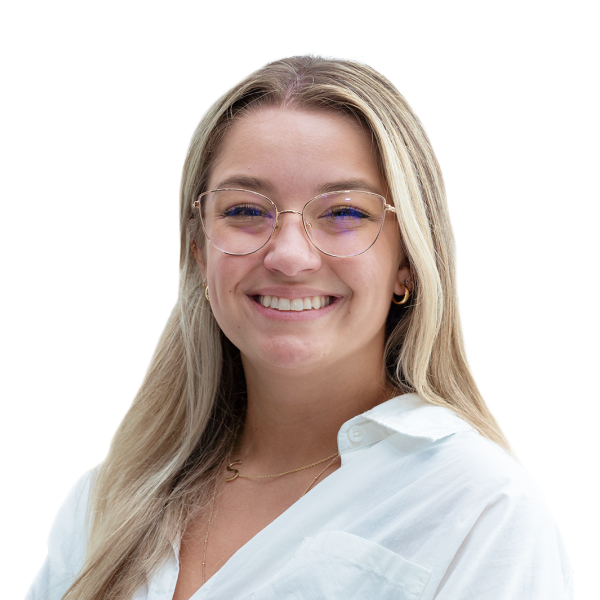 Savannah Swanson
Digital & Social Trends Writer