Getting the budget for search engine optimization (SEO) begins with getting your boss to sign off on the project. That's why we're sharing some of our favorite (and tested) tips for how to explain SEO to your boss.
Check them out now:
1. Understand the audience
First, understand who you're speaking to about SEO by considering:
Their learning style
Their preferred communication channel
Their professional background
Their professional and/or company goals
This information will help you draft a customized plan for explaining search engine optimization.
2. Tell a story
Framing search engine optimization as a story can help your leadership team understand SEO's place in your organization's short- and long-term plan. While your approach will depend on your audience, there is still value in using storytelling elements like analogies, anecdotes, and metaphors.
Your story — no matter how you tell it — will also benefit from visuals, like:
Graphics
Charts
GIFs
Screenshots
Overusing these elements can distract your audience, so use caution with what visuals you include.
3. Define the problem
Everyone has motivations, including your business and boss.
When explaining SEO to your boss, define the problem your organization, boss, and you have, like:
We're losing market share
We're too dependent on paid advertising
We're producing site content with zero returns
We're struggling to meet goals in the off-season
Outlining the problem sets the stage for presenting search engine optimization as the solution.
Remember that search engine optimization cannot solve problems overnight. Your business, for example, can't turn off its ad campaigns and expect SEO to make the difference up the next day. However, you can paint the picture of SEO lowering the company's PPC spend by X% in X months.
4. Outline the solution
Once you define the problem and make it tangible for your team, you can outline SEO as a potential solution. Again, presenting search engine optimization with a realistic lens is important — don't oversell or sell unrealistic expectations.
If you do, you'll likely have a boss who wants to stop SEO in a few months.
Depending on your boss, you might have to provide detailed information about how SEO will solve your problem. For example, if you say SEO will grow your market share, prepare to explain how search engine optimization will do that.
5. Highlight competitors
Another tip for explaining SEO to your supervisor is highlighting your direct competitors and their search engine optimization efforts. With tools like Ahrefs, Semrush, and Screaming Frog, you can investigate a business's search engine optimization investment.
This view can emphasize how your business is falling behind the competition. Plus, you can demonstrate how competitors are claiming valuable traffic from your website using keyword metrics and search rankings.
If you audit your website's SEO, you can also create a compelling comparison between your sites.
6. Provide a forecast
If you have a data-driven boss, consider forecasting SEO's impact. Like any forecast, yours is a prediction, not a guarantee for search engine optimization results. If you suspect your boss will read the forecast as otherwise, we recommend not including it.
Depending on your SEO, your forecast should look several months out and estimate metrics like:
Keyword rankings
Organic conversions
If you like, you could overlap this data with competitor data. For example, you could forecast your organic search growth against a competitor and when you could overcome them in the search engine results pages (SERPs). Again, though, manage expectations here.
7. Showcase measurability
To educate your boss on SEO, you should also showcase how you can measure search engine optimization efforts. Your metrics should include rankings, organic traffic, and conversions, which you can track with free tech like Google Analytics 4 and Google Search Console.
Depending on your business's tech stack, you might have the means to measure search engine optimization's return on investment (ROI). This kind of measurement could give your boss confidence in investing in SEO because they can see how it's impacting the bottom line.
8. Share next steps
Finally, share what your organization would need to do next to get started. Here, you can highlight:
Timeline
People
Resources
And more
If possible, include an estimated budget for your SEO needs.
9. Get feedback
Then, get feedback from your boss. Ideally, you should encourage your boss to ask questions throughout. Frame the meeting as a discussion, not a presentation, to create a conversation around SEO and how it could help the organization.
Explain SEO to your boss and start investing in SEO
Congrats! You've learned how to explain SEO to your boss. Next is talking to them.
If you're looking for professional SEO help after getting approval from your leadership team, consider the award-winning SEO.com. With our decades of experience and industry-leading experts, we can help your business develop, launch, and manage a successful SEO strategy.
Contact us today to learn more about our SEO plans!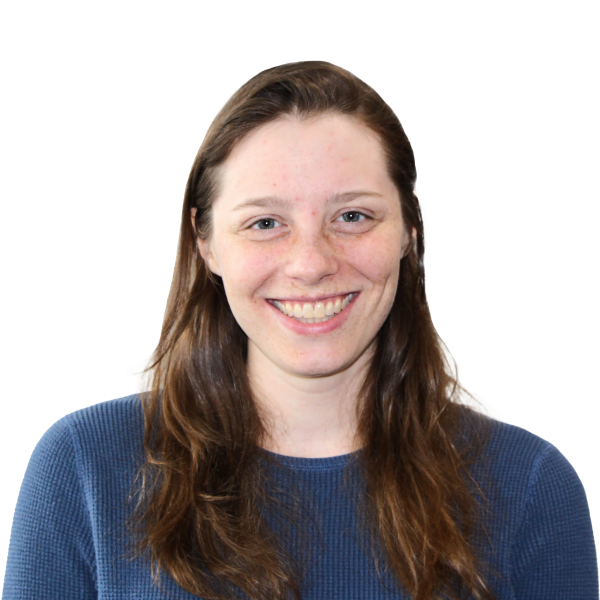 Sarah Berry is an SEO Consultant at one of the largest SEO agencies in the USA — WebFX. With more than 10,000 hours of SEO experience, she offers practical insights and strategies you can use to grow your rankings, traffic, and revenue from search.