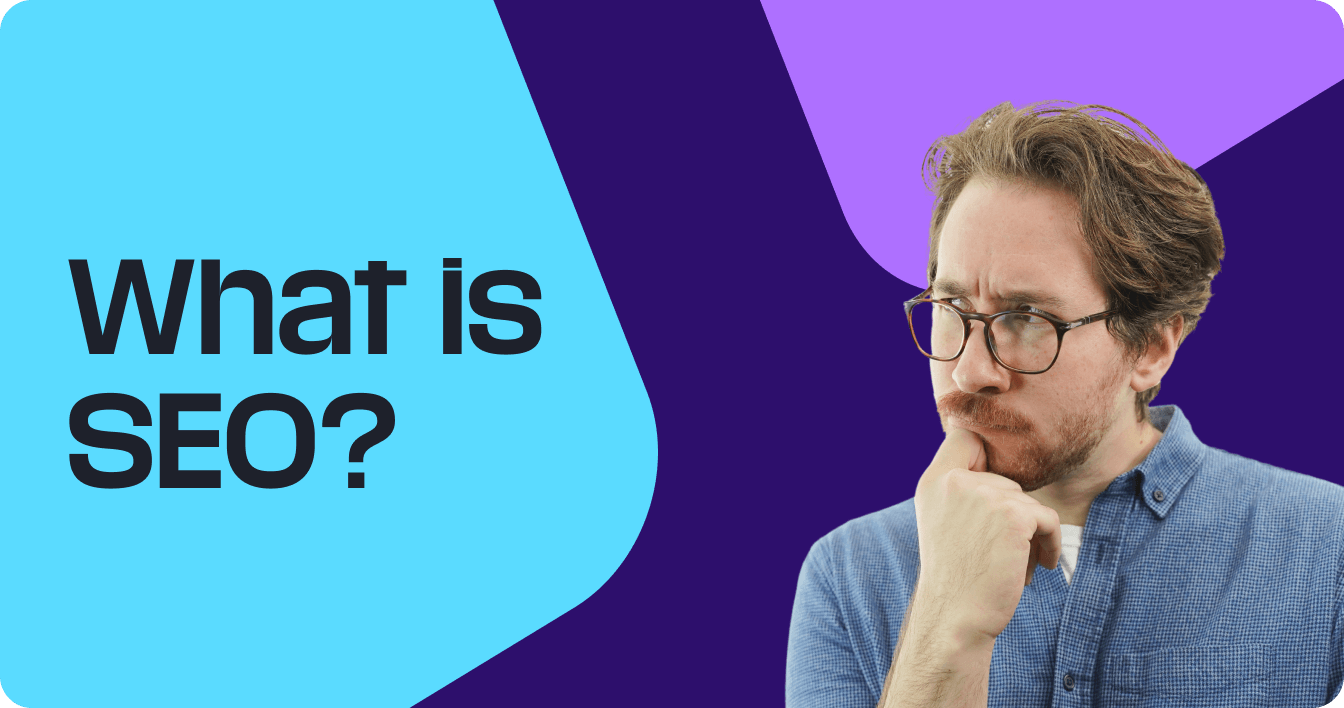 Search engine optimization (SEO) is crucial for getting your website visible in the search engines. Companies across different industries use SEO to find new leads and generate traction for their business. But, what does successful SEO look like?
We are going to break down six different SEO examples from what different companies are doing right on this page!
Read on to see our picks for the best SEO examples!
6 amazing SEO examples to imitate on your site
Here are some of our top examples of SEO in action to help you understand what to optimize on your site!
1. Nike — Product pages and keywords
First up on our examples of SEO is Nike. Since Nike is a brand and a successful ecommerce store, their SEO focuses on getting people to their website to find and purchase their products. That means they must integrate keywords effectively on their product pages to compete with other, similar brands.
For example, they use clear descriptions to outline each of their products and fit keywords related into the page.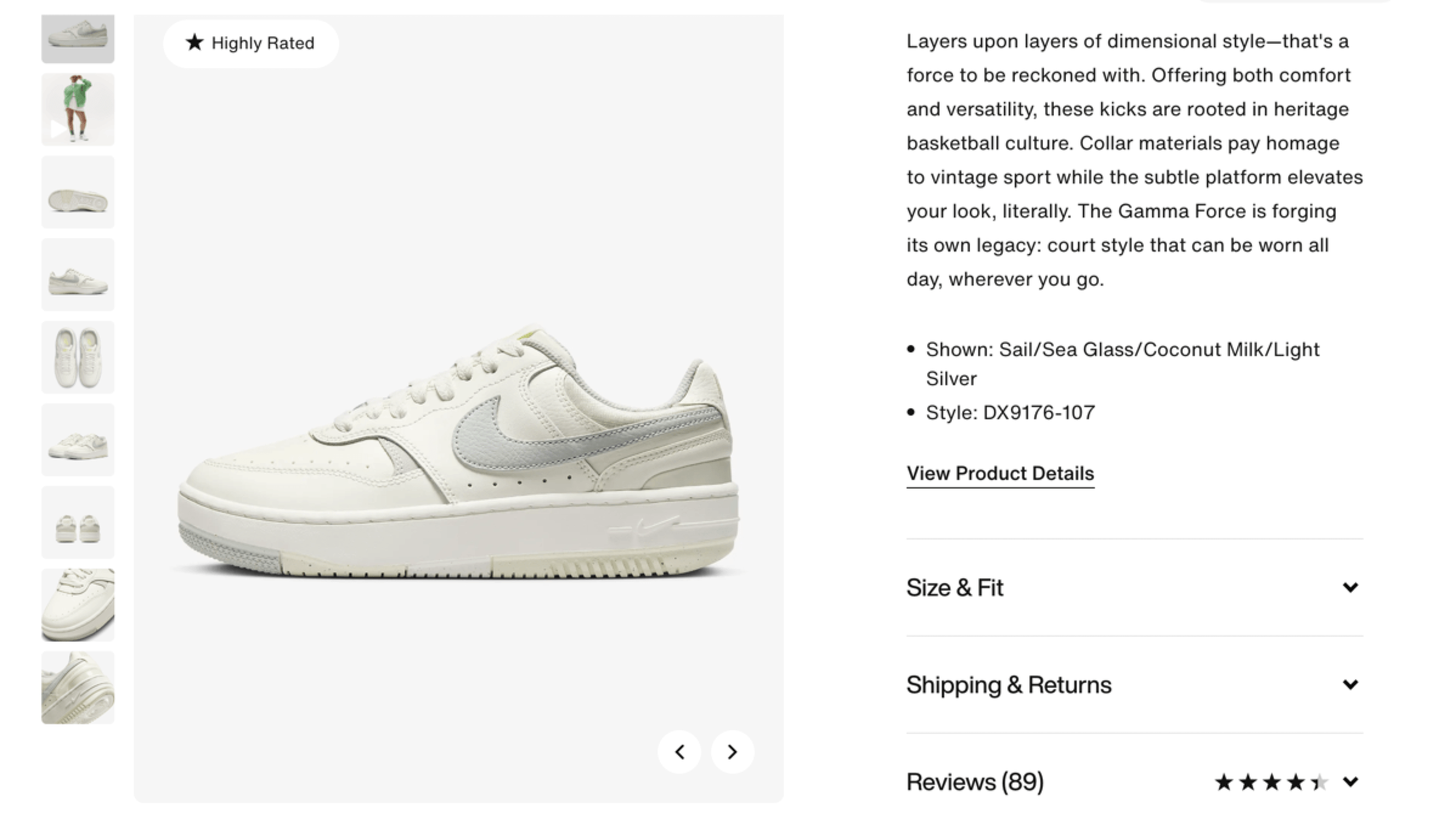 They also list their product names in the URL, headings, and body copy. On top of that, they have informational articles and FAQ sections about their products to increase their visibility in search engines.
If you have products on your site, you should focus on ecommerce SEO by integrating key terms throughout the page and be as descriptive as possible.
2. Starbucks — UX and images
Next up on our list is Starbucks. This well-loved coffee company has become a household name for many reasons, one being their focus on the user and how framing their products through images and branding.
Their website speaks directly to the user, and the images and graphics create a seamless, unique experience for visitors.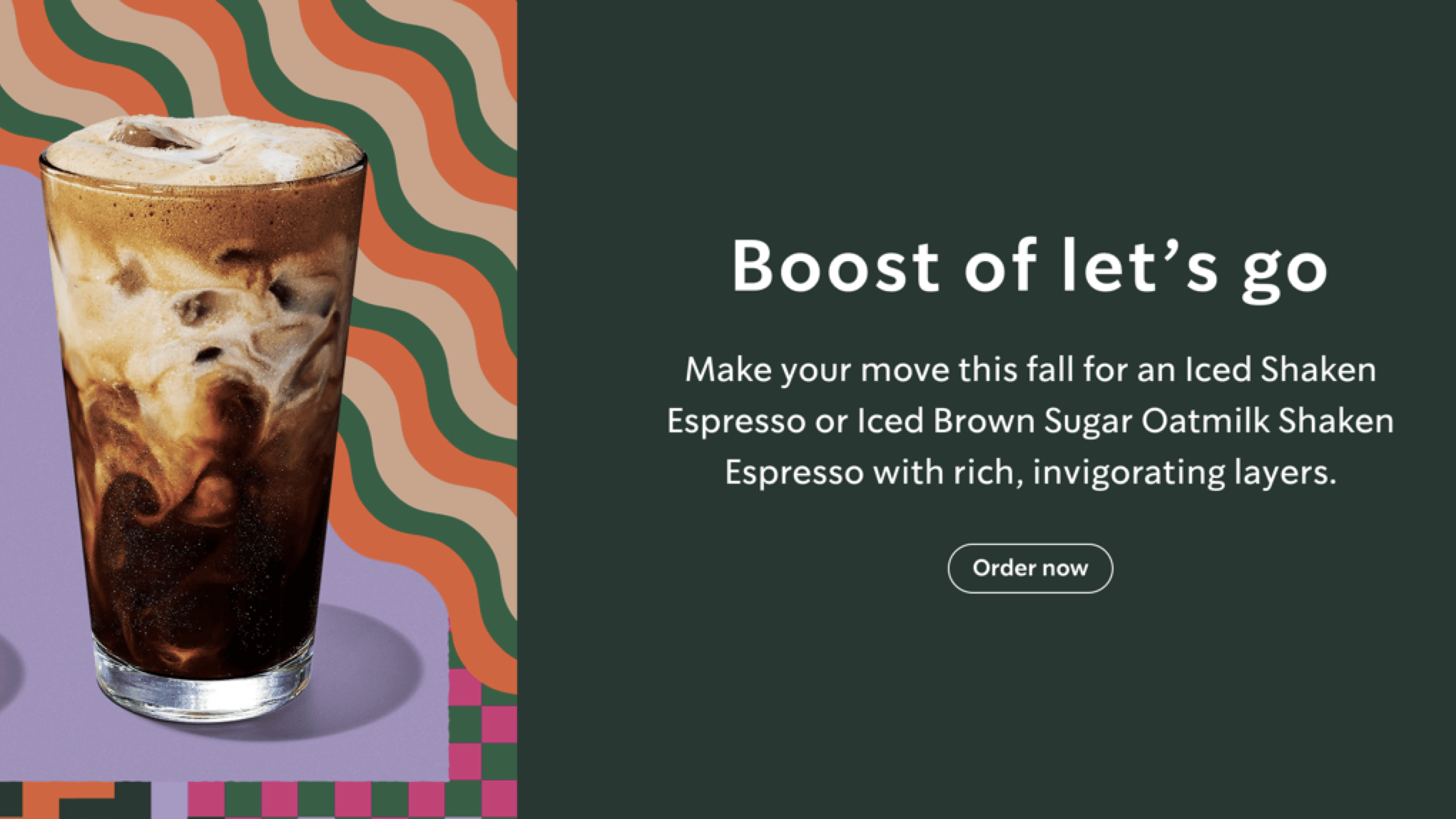 These images help with SEO, as Google rewards sites with fast, well-integrated images. Also, since the content naturally leads users to convert, they get extra bonus points towards their rankings.
Using images on your site can help you promote your brand and give people a better experience as they browse your site. Also, you can show off your products and services and encourage users to convert.
3. Ulta — Navigation
One of the best SEO examples is Ulta, whose website has a seamless navigation. Navigation systems tell search engines how pages are related, and they also make it easier for users to move throughout their website.
To start, Ulta has a clean navigation bar that makes it easy to see the main sections of their site.

Then, the dropdown menus serve as a simplified sitemap and clarify page relations.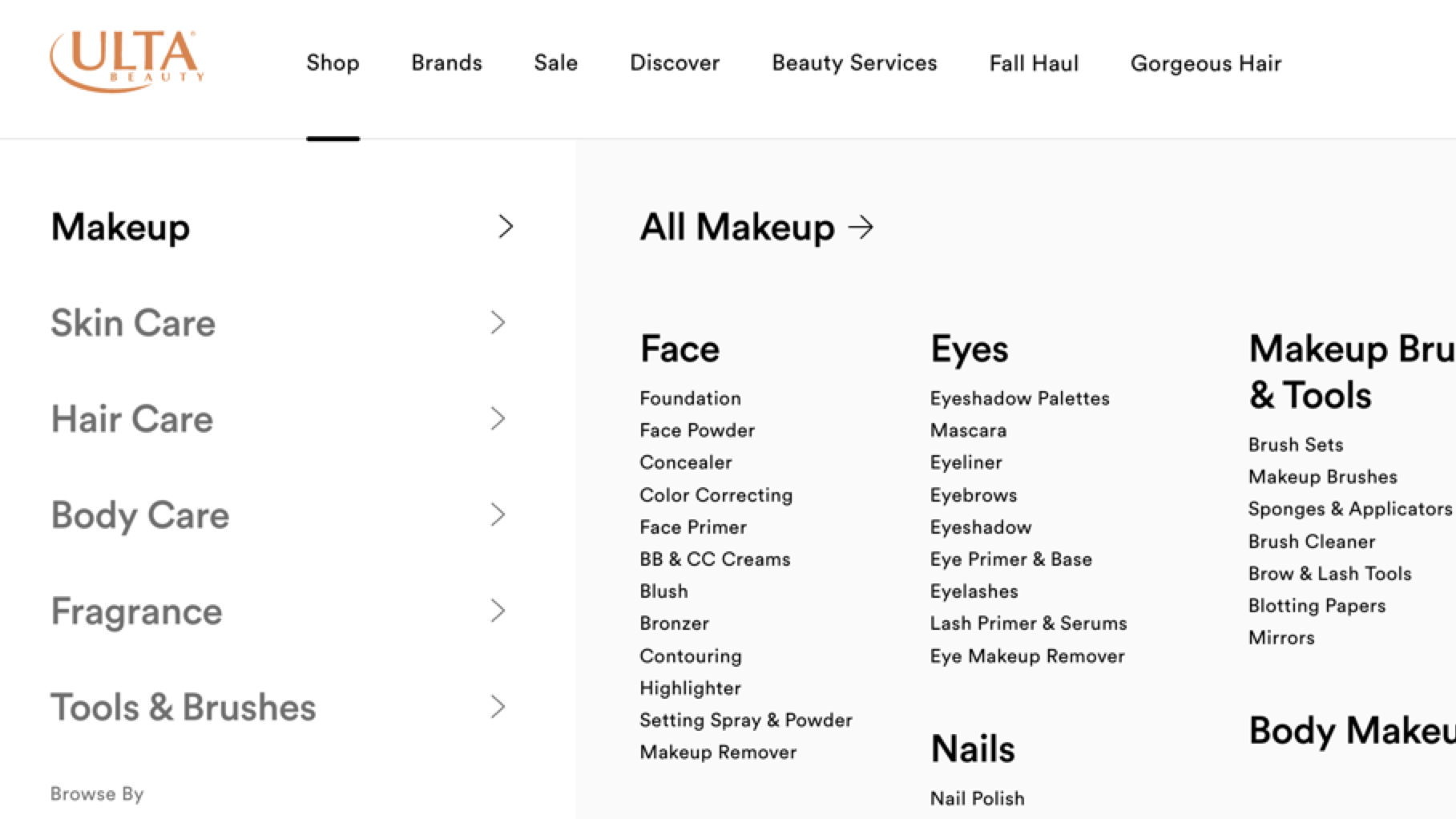 Finally, when you click through pages, you can see the breadcrumb navigation tabs, which help users move back and forth between sections without having to start from scratch.

This SEO tactic directly benefits users and search engines — the main goal of optimizing your website. You should be sure to include seamless navigation on your pages to give yourself the best chance at ranking.
4. Apple — Copy and images
As you know, keywords are necessary for helping your site satisfy search intent and tell Google what pages are about. Apple uses copy and keywords to promote their products on search engines and help users learn more about each item.
Their copy is short and easy to read while still giving users the information they need about each product.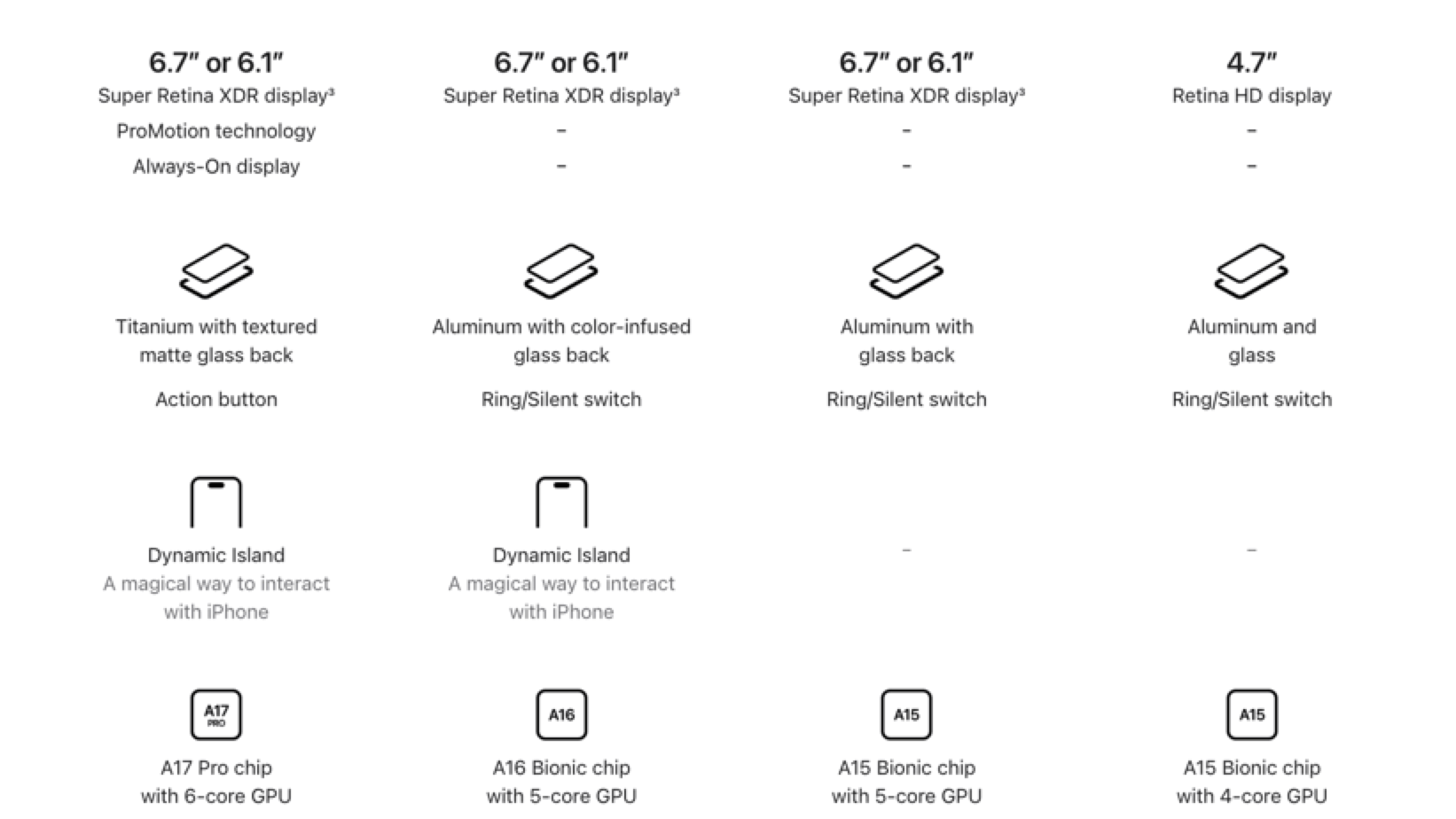 They also use images to help with their clean branding and add visual intrigue to their pages.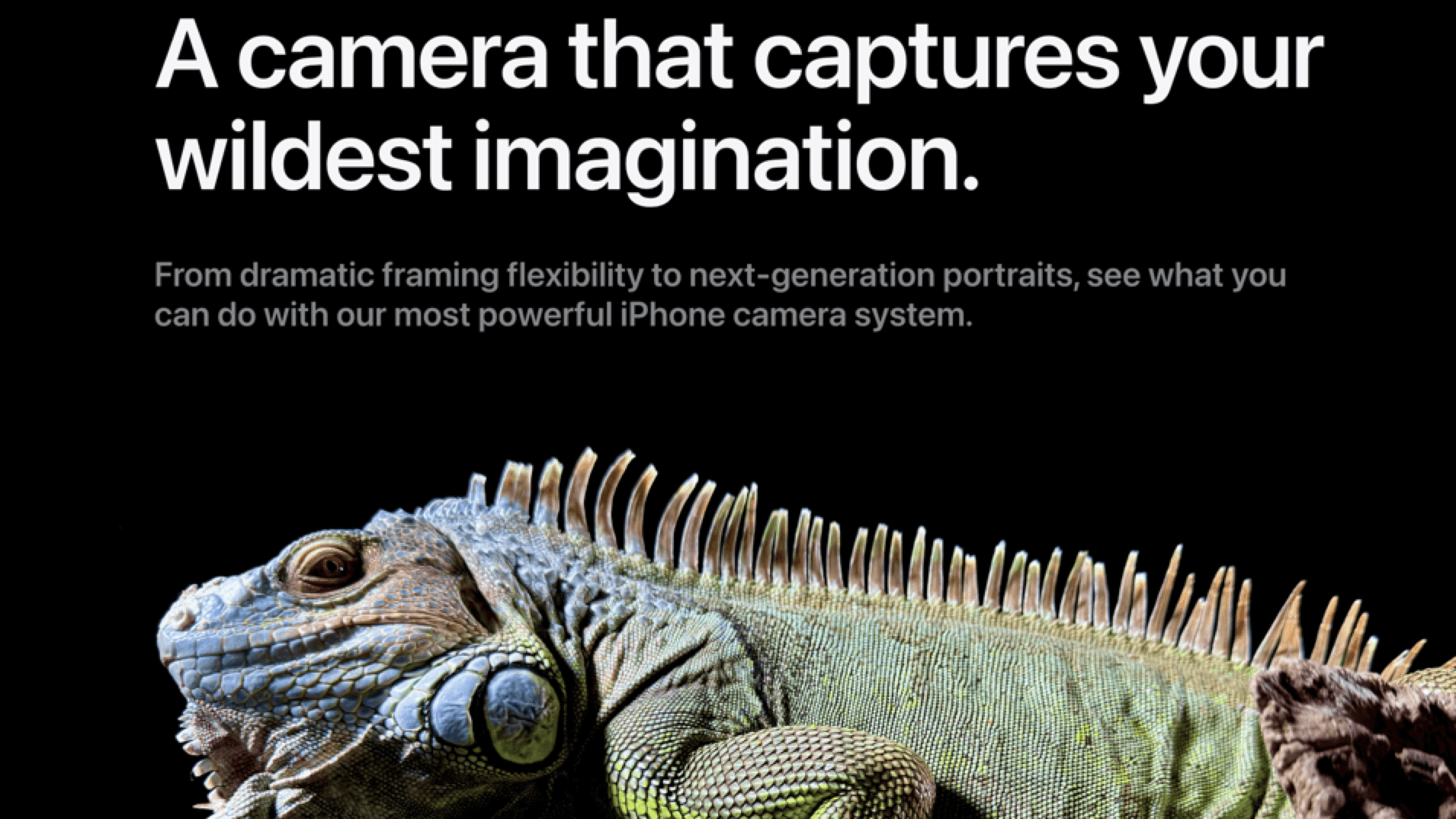 All these features help Apple rank high in the search results and give users an immersive experience before they even buy a product. Consider adding similar approaches to your website to make sure you rank well.
5. Semrush — Keyword integration and page speed
The best SEO examples target different areas of SEO, just like Semrush — a leading industry name for digital marketing. They have keyword integration down to a science, making it easy for Google to identify the page's topic and for users to get the information they need.
For example, you can see how they add the target keyword throughout the page title, body, and headers.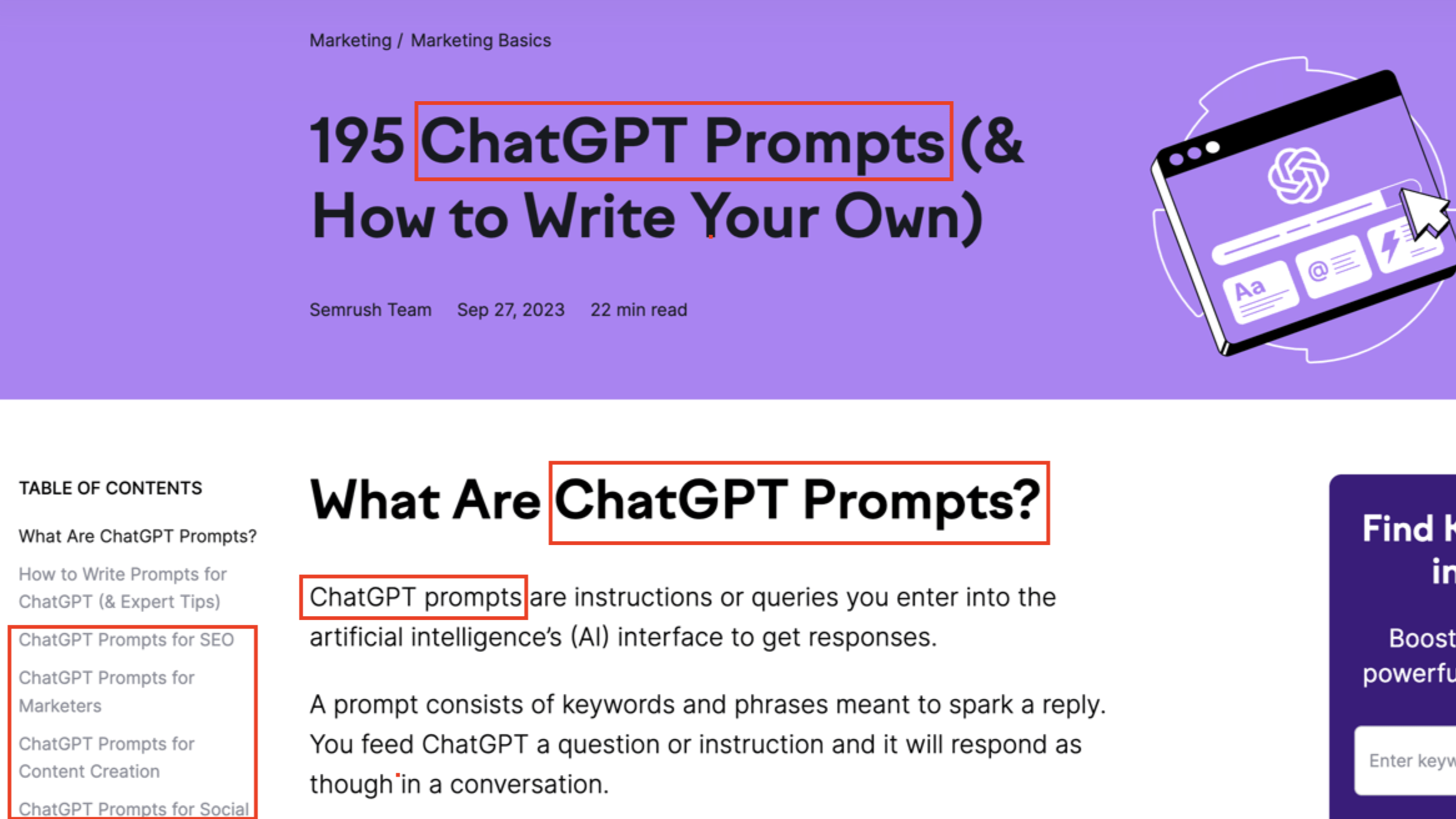 They also make sure to add the target keyword in the URL, which is a significant factor in technical SEO.

Also, their pages load quickly, according to Google PageSpeed Insights.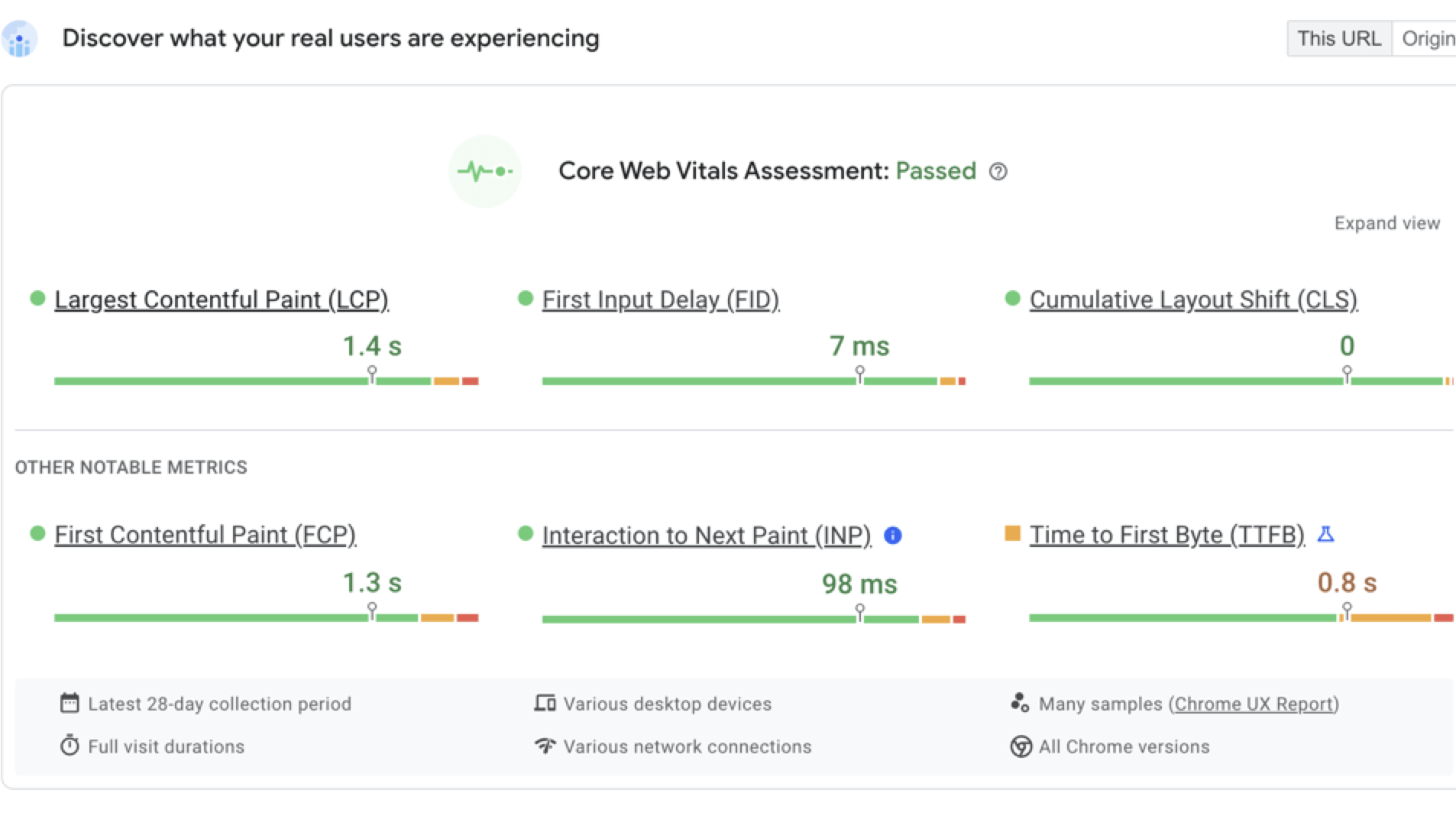 Keyword integration is essential, but so is making sure that your site loads quickly. You can use tools like PageSpeed Insights to get reports on your website and see how and where to make improvements.
6. Meta — FAQ answers
Our examples of SEO conclude with Meta's FAQ section, which is a perfect way to target customer queries and search results.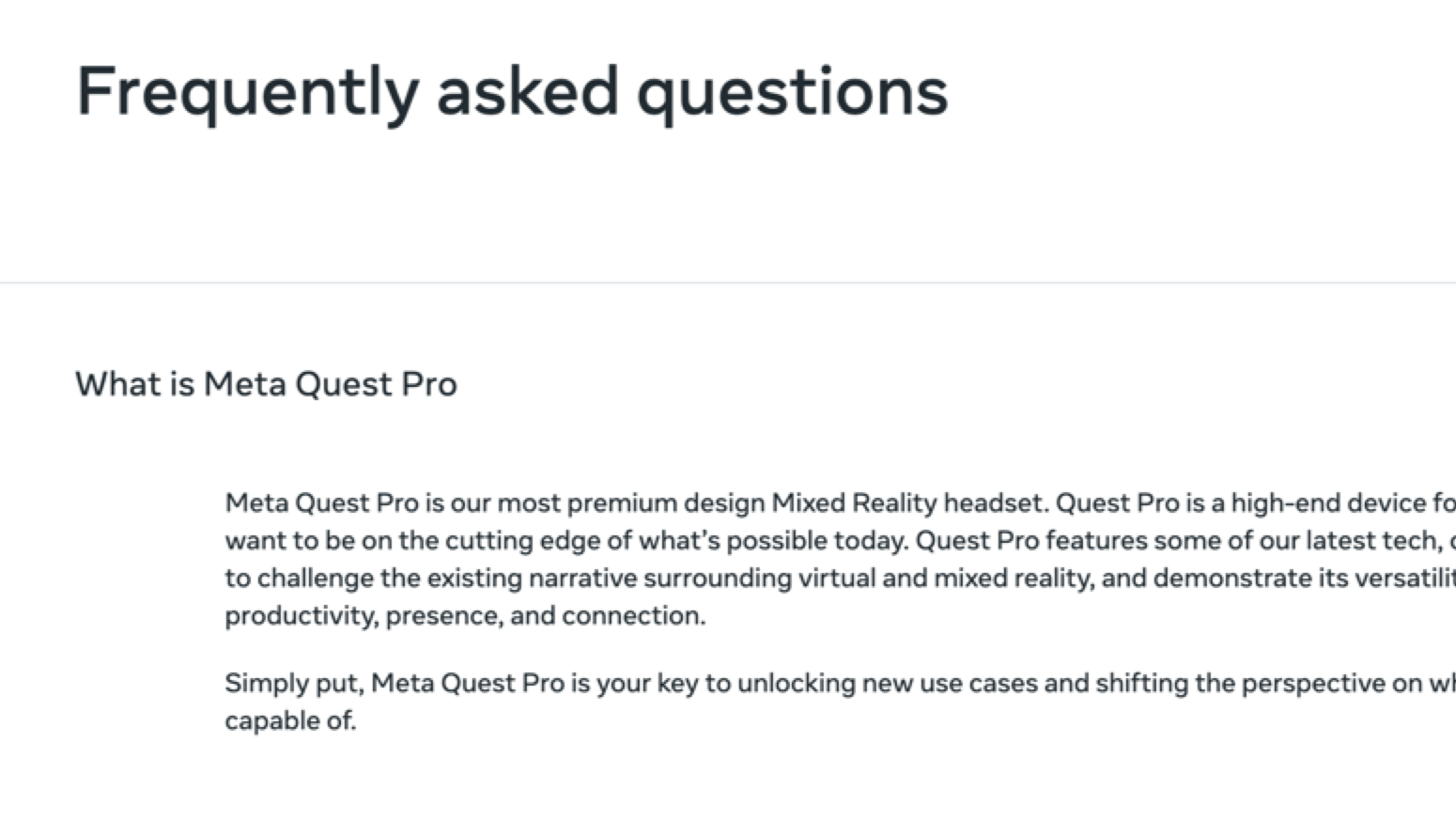 Meta uses their FAQ to answer questions about their products. If you type in these questions to Google, you will see Meta as the top result since they answer them and are the most authoritative source on the topic.
If you want to rank in the SERPs, you should target questions in your headers and answer them in the first few sentences of the body copy. This step can also help you rank for featured snippets and give users a better experience as they research.
Discover more examples of SEO marketing on SEO.com
Now that you've seen these examples from real companies using SEO, it might be time to start implementing and tweaking your approach. If you want help learning about SEO, check out the other articles on SEO.com!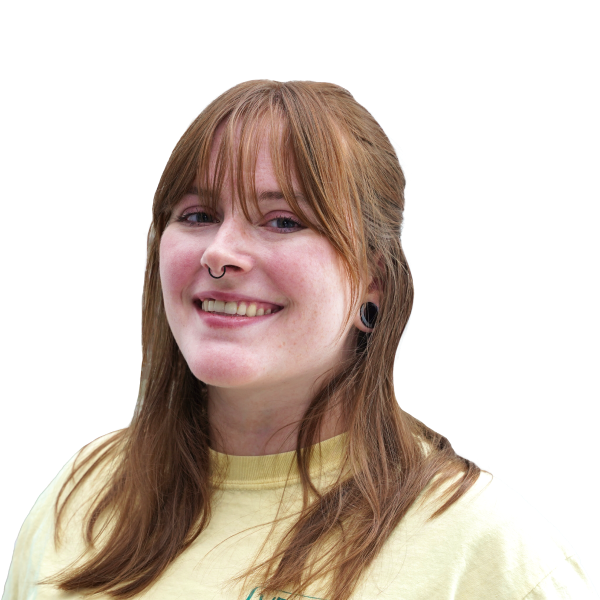 Abbey is a digital marketer, copywriter, and lead editor. She has worked on over 200 client campaigns and WebFX, and she specializes in marketing strategy analysis and industry-specific digital marketing plans. Outside of writing and editing, you'll likely find her taking pictures of her cat, making a new playlist, or tending to her houseplants.