Whether you're a law firm, attorney, or lawyer, this guide to legal search engine optimization (SEO) will provide you with the foundation for bringing SEO to your practice. Keep reading to learn more about SEO for lawyers, law firms, and attorneys!
What is law firm SEO?
Law firm SEO, also called lawyer SEO or attorney SEO, is optimizing a legal website to improve its visibility in relevant organic search results. Common optimizations include keyword research, content creation, link building, and more.
Why is SEO for lawyers important?
SEO for lawyers, attorneys, and law firms is important for a few reasons, including the following:
Reach: With search engine optimization, you can reach potential clients when they need you. For example, if someone searches for "attorney for real estate los angeles," your firm can appear at the top of the search results.
Effectiveness: Compared to other marketing and advertising strategies, search engine optimization for lawyers is extremely effective. That's because SEO targets your audience, works 24/7, and achieves real, measurable results like attracting new clients.
Returns: Search engine optimization also delivers fantastic returns, though your return on investment will depend on your SEO strategy, implementation, and management. In our experience, we've helped clients generate millions in revenue from search.
Search engine optimization can help you grow your firm by attracting new, valuable clients.
How does attorney SEO work?
How law firm, lawyer, and attorney SEO works starts with how search engines work:
Throughout this process, law firm SEO is at work with SEO optimizations like:
Since search engine optimization requires multiple optimizations, many law firms partner with an SEO service provider (like an agency, consultant, or freelancer) to manage their SEO efforts. Even if you decide to outsource your SEO, educating yourself on how SEO works is still smart.
How to get started with SEO for lawyers
Learn how to get started with SEO for lawyers, attorneys, and law firms now:
Claim your Google Business Profile
No matter how your firm operates, whether internationally, nationally, or locally, it's important to have a Google Business Profile. Google Business Profile is a local listing (from Google) that appears in relevant search results, like those with a local or branded intent.
Through your Google Business Profile, you can educate users and search engines on your:
Brand
Experience
Availability
Offerings
And more
The above factors take shape through the following fields:
Name
Address
Phone number
Services
Hours
Website
And more
Take the time to claim and optimize your Google Business Profile for your legal SEO strategy.
Focus your keyword targeting on long-tail keywords
Keyword research is a critical component of search engine optimization. When you research keywords, you can choose between short-tail keywords (one to two words) and long-tail keywords (three to four words).
As an SEO agency with 25+ years of experience, we recommend long-tail keywords for a few reasons:
Intent: Long-tail keywords have a more well-defined intent. For example, compare "local lawyer" with "local lawyer for social security benefits." From that long-tail keyword, you can determine how relevant the user is to your law firm.
Competition: Long-tail keywords are typically less competitive than short-tail keywords. While fewer people search for long-tail keywords, they're typically more certain about what they want (a lawyer for social security benefits), which you can use to vet a keyword's relevancy and value.
Performance: Long-tail keywords also tend to perform better than short-tail keywords. While short-tail keywords can attract significant traffic, they underperform at delivering bottom-line results, like new clients for your law firm.
Keyword research tools like the following can help you get started with vetting long-tail keywords:
With these tools, you can view valuable keyword metrics like search volume and competitiveness. Besides these metrics, you'll also want to evaluate the keyword's search intent by viewing the top-ranking pages and their content.
Optimize your content with E-E-A-T
For search engines like Google, it's critical to deliver authoritative and trustworthy content for Your Money, Your Life (YMYL) topics. In most cases, a law firm's SEO strategy will explore YMYL topics, like by discussing creating a will, proceeding with a legal case, and more.
Help optimize your content for YMYL and experience, expertise, authority, and trust (E-E-A-T) by:
Getting content reviewed by attorneys or lawyers at your firm
Including quotes and first-hand insights from your legal team
Highlighting the firm's experience, reputation, and authority
While these optimizations require more time, they significantly increase your content's value.
Grow your backlink profile
Backlinks, or links from another website to your website, play a critical role in search engine rankings. That's because search engines view backlinks as an endorsement of your site, so attracting backlinks from reputable sites within the legal sector is essential to lawyer SEO.
Grow your backlink profile's authority with strategies like the following:
Develop interactive tools, like a probate timeline calculator
Publish original research, surveys, or polls
Create graphics, like infographics, to explain complex topics
While you can conduct manual outreach to build backlinks to your site, this process is time-consuming. That's why creating original content or interactive tools is more effective because they work well at generating backlinks passively.
Secure your website
Providing a secure website is critical in the legal and SEO field. Even if your firm doesn't have an online client account portal, website security plays a key role in building trust with potential clients, so secure your site with a Secure Sockets Layer (SSL) certificate and HTTPS.
Bringing security to your website will require the help of a developer.
If you don't have a developer in-house or on-call, consider partnering with a web developer with SEO experience. Their background will ensure that your changes benefit your search engine optimization efforts instead of reversing or damaging them.
Grow your firm with SEO for attorneys
Attract more clients, build your experience, and grow your practice with SEO for attorneys. If you're struggling to find the time, resources, and skills to manage your search engine optimization efforts in-house, consider partnering with an award-winning SEO firm like SEO.com.
Contact us today to learn more about our full-service SEO solutions for law firms!
---
FAQs about outsourcing your law firm's SEO
Learn more about outsourcing your law firm's SEO with these FAQs:
What are law firm SEO services?
Law firm SEO services are one-time or ongoing services for optimizing your website's search engine optimization. Agencies, consultants, and freelancers provide SEO services for attorneys, lawyers, and law firms.
What do law firm SEO services include?
Law firm SEO services typically include:
Deliverables between SEO service providers can vary, so request a custom proposal.
How much do law firm SEO services cost?
Prices for law firm SEO services vary based on the service frequency, deliverables, and agency but typically cost $1500 to $5000 per month. Request a custom quote for accurate pricing based on your firm's unique needs.
Writers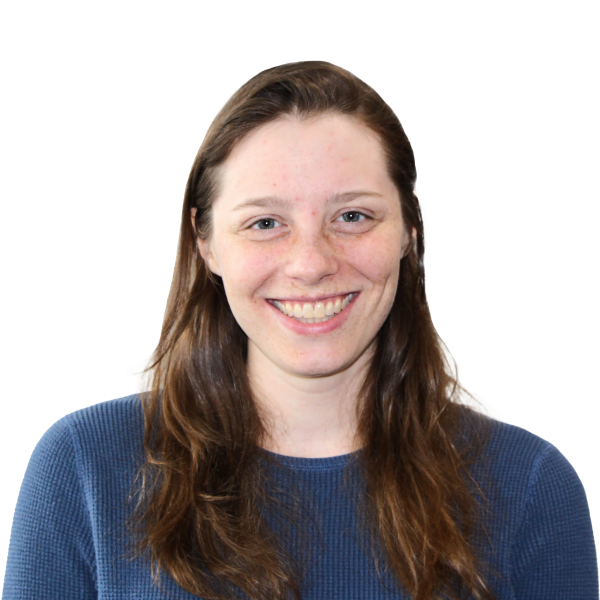 Sarah Berry
SEO Consultant