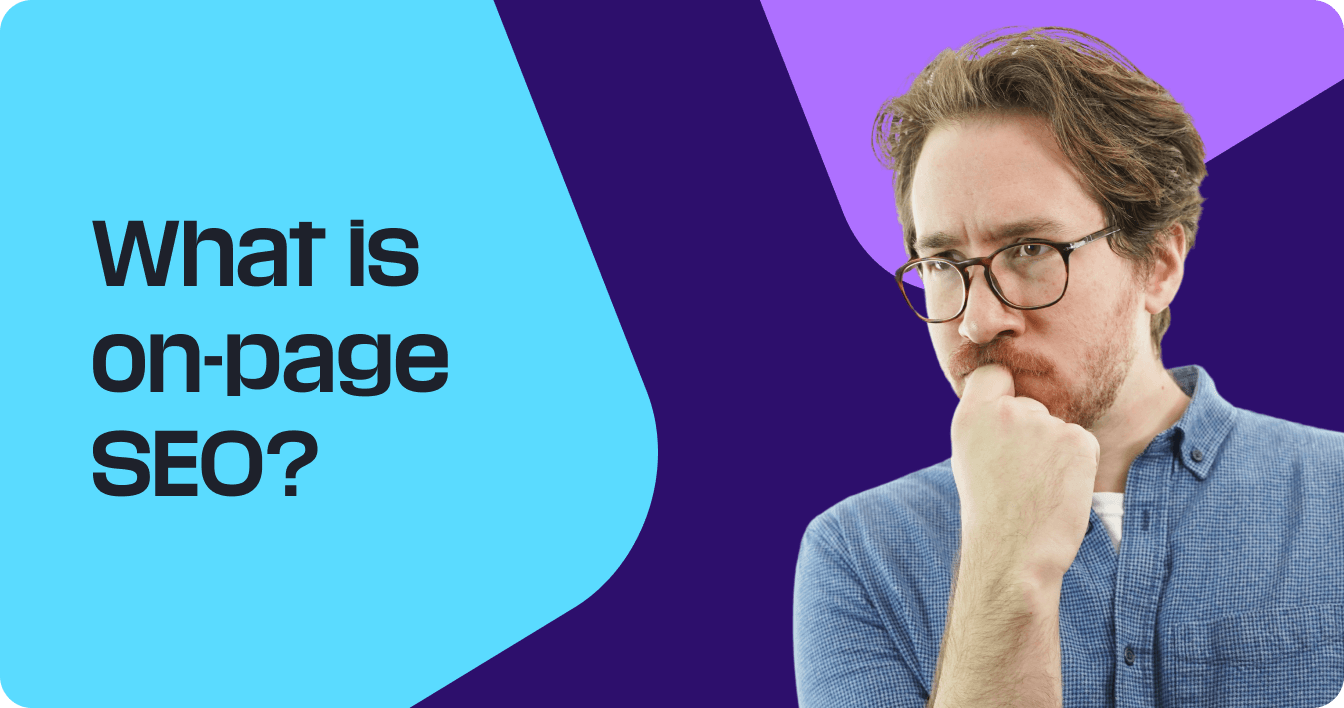 When investing in search engine optimization (SEO) for your ecommerce website, give your category pages some attention. Optimizing these pages can increase your brand's visibility in the search engine results pages (SERPs), enabling your target audience to discover your products and convert.
SEO best practices for category pages can increase your website traffic and brand awareness. This article discusses tips on optimizing category pages for SEO and FAQs about SEO for category pages.
Read on to learn more!
How to optimize category pages for SEO
Increase your category pages' discoverability in search engines with the following SEO best practices for category pages:
1. Perform keyword research to optimize your category pages
Don't forget the SEO value of these pages! They aren't just navigational pages for people who land on your home page. They should have the same on-page optimizations as the rest of your site.
Category pages should have the same on-page optimizations as the rest of your site.
What keywords are your target audience using to search for your products or other offerings like yours? Keyword research can answer this question!
Keyword research is a crucial step for on-page optimization, offering information on the most relevant keywords for your products and categories. It uncovers the keywords your prospects use when searching for your offerings.
Use the keywords you find in the following sections of your pages:
2. Optimize URL slugs
A commonly missed step in optimizing your category pages for organic traffic is having a default URL structure on your category pages. Most ecommerce platforms pick a random string of characters to display the pages or products you have within that category.
Instead, optimize that URL (and its content) with the keyword you want the category to rank for.
For example:
Walmart uses keywords in their category page URLs like this: https://www.walmart.com/c/kp/nike-running-shoes
Whereas a default ecommerce store setup would have been something like this: ecommercestore.com/c/5799324/
Similarly, creating content for these pages outside just listing the products within the category is important for ranking! Follow your basic on-page SEO guidelines for these pages like you would any other page you want to rank.
3. Implement SEO taxonomy for your ecommerce site
SEO taxonomy for ecommerce websites is the practice of organizing and categorizing pages. It groups similar product pages and content together and creates a logical hierarchy of links.
Follow Google's guidelines for designing a URL structure for websites to avoid indexing problems. An optimized hierarchy of links enables search engine crawlers to understand your website's structure. As a result, it helps search engine crawlers not to miss a page or content, increasing your pages' chance to rank.
SEO taxonomy also helps your target audience navigate your website, browse, and find products relevant to them.
4. Use a consistent layout for your category pages
A consistent layout for all your category pages makes it easy for your site visitors to find what they're looking for on your website, resulting in a seamless user experience on your site.
In Google's Page Experience documentation, the search engine states that site owners must provide an "overall great page experience."
In addition to satisfying your target audience with their browsing experience, you also enjoy an improved ranking on Google's SERPs. That's because an attractive, intuitive page layout is still essential for SEO. In Google's Page Experience documentation, the search engine states that site owners must provide an "overall great page experience."
Here are some SEO tips for category pages for a consistent and easy-to-navigate layout:
Use the same color scheme and font schemes for your category pages.
Have a uniform way of arranging your offerings on category pages.
Use the same header and footer on all your site pages.
5. Organize your category pages' content to make them easy to navigate
Aside from having a consistent look for your category pages, organizing their content is also important.
There are several ways to implement this SEO best practice for ecommerce category pages, including:
Create a structure for your pages with clear headlines and
Add product recommendations for your site visitors.
Include internal links to these relevant products and other category pages to guide users to offerings they may need. Your web pages have values. When you link one page to another, you spread and share the values or link juice among your pages, thus improving the value of the interlinked pages.
Add reviews for social proof, convincing site visitors that your offerings can solve their pain points as you've done for other customers.
Add an FAQ section or interactive guide in your category pages to help your site visitors find the right product or services for their needs. Remember: If you want your category pages to rank, they must have helpful content that addresses search intent.
Use breadcrumb navigation. Breadcrumbs tell your site visitors where they are on your site, so they can explore similar products within a category or explore other categories. They also help spread links!
6. Optimize your category pages' other on-page elements
On-page SEO for category pages entails optimizing on-page elements, including page speed and images.
40% of online users

will abandon a site that takes more than 3 seconds to load
WebFX
Did you know that 40% of online users will abandon a site that takes more than 3 seconds to load? Ensure your site visitors don't bounce off your category page by minding your page speed. Tools like PageSpeed Insights determines your page load time and gives you actionable tips to improve it!
Follow SEO image best practices on your category pages by optimizing images for both page speed and quality. Compressing images reduces image file size without affecting the quality.
7. Add structured data
Structured data, or schema markup, helps Google's crawlers better understand your category page's content and how it relates to other pages. Adding structured data also makes your category pages eligible to appear in rich results, which invite searchers to engage with your page.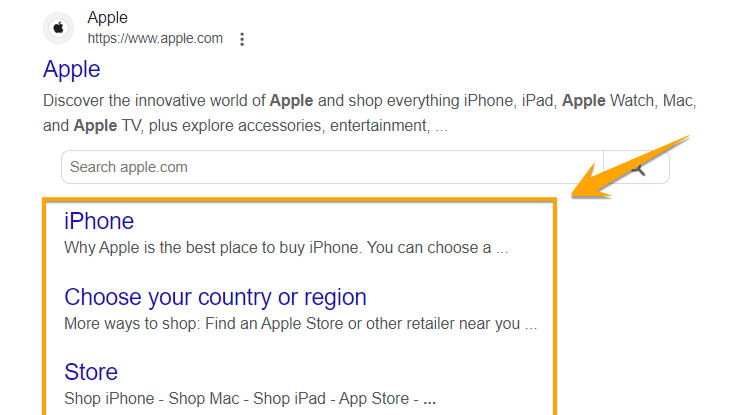 The example below shows breadcrumb navigation as a structured data type for category pages.

8. Promote your category pages on social media
Sharing your category pages on social media can increase their discoverability among your target audience. As a result, your category pages can get more views and potentially earn backlinks from reputable sites or organizations that will share their link juice with your pages!
In the example below, PetSmart included a link to its Halloween costume category page on social media along with a user-generated image content.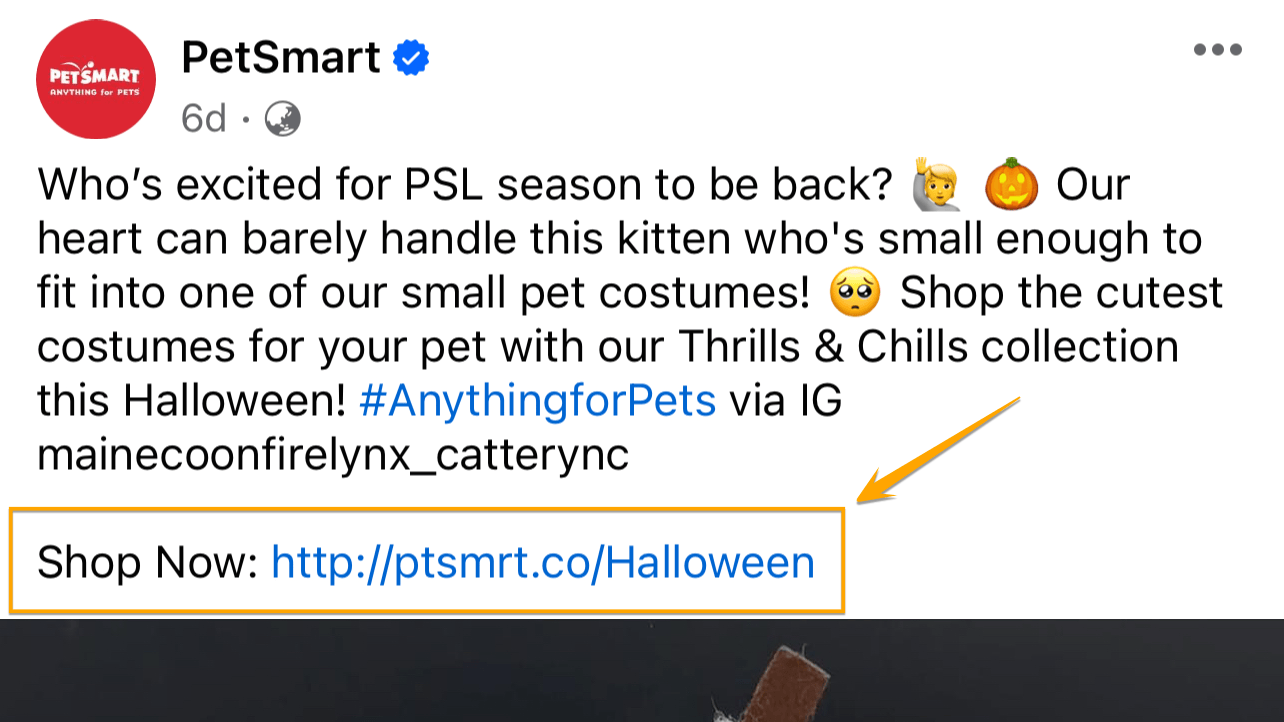 9. Perform regular site audits that examine your category pages
One of the SEO best practices for category pages is conducting regular site audits that also look at your category pages. Auditing your category pages enables you to:
Proactively update your category pages. If a customer raved about your various offerings and how your different products helped them, consider adding their testimonial to the category page.
FAQs on category pages
Now that you know the various SEO best practices for category pages, let's answer some FAQs surrounding them:
What is a category page, and why is it important for SEO?
A category page is like a homepage for a group of product pages. Category pages help your site visitors easily find what they're looking for.
For example, let's say you're a retail company with products for men, women, and children. You can create categories for each product type so your site users can go to the category they're interested in.

Category pages are also helpful for search engines because they provide context on how the different product pages are connected to one another, helping the crawlers understand your site structure.
Can category pages rank in SERPs?
Category pages can rank in SERPs. Employ SEO best practices for category pages to rank in the search results. Ensure your category pages match the search intent and avoid duplicate content!
Get started with your SEO for category pages today
Optimizing your category pages can boost your brand's visibility in SERPs and enable your prospects to discover your range of offerings. As a result, you'll drive qualified traffic to your site and potentially increase your sales and revenue!
If implementing any of these strategies is a daunting task for you and your team, don't hesitate to reach out to SEO.com! Contact us today to get started.