Content marketing is essential for building your brand, engaging prospects, and driving revenue. Building out a complete content marketing strategy can also help skyrocket your website to the top of search results. But what types of content should your plan include?
In this post, we'll look at the most valuable marketing content types for businesses, just like yours. For more, check out our SEO Content Guide to understand the basics of creating content for SEO.
Let's get started!
7 types of content marketing
The most valuable types of content include:
Here's how each type of content can benefit your overall marketing strategy.
1. Blog posts
First on our list of content types — blog posts.
Typically less "salesy" than other site content, blog posts attract top-of-funnel (TOFU) traffic to your site.
Blog posts help visitors answer questions and find information as they start their purchase journeys. For example, a finance company may source blog topics to address commonly asked questions like, "best retirement plans" or "money saving tips."
TOFU posts are also great link magnets, as they naturally attract links from other sites that source your material.
Your blog visitors may not be ready to buy when first checking out your site. But you can provide them with helpful content and calls to action (CTAs) that move them further down the purchase funnel.
2. Product pages
Product pages are an essential type of content for ecommerce stores. These pages are essential for businesses in industries like:
On product pages, you'll include key details about the items you're selling, like dimensions and price. You can even incorporate customer reviews to add an element of social proof.
Typically, product pages are a type of bottom-of-funnel (BOFU) content since people checking out your product specs are clearly interested in your offerings and more likely to buy. That said, your product pages should contain clear CTAs that encourage people to "Add to cart" or contact you to learn more.
3. Longform content
Longform content is next up on our list of SEO-optimized content types.
These pieces allow you to provide more in-depth answers to searcher questions. They're great for addressing long-tail keywords and questions, search phrases with more than three words.
For example, if you own a local services company that provides plumbing solutions, you might create an article that explains how to unblock a toilet. Or if you own a law firm, you might a page detailing how to find the right attorney for your needs.
Checking out the existing search landscape for keywords you're targeting can also give you a good indication if you need to create longer content to fully address a topic.
4. Online guides
Online guides go a step beyond longform content, and they're typically the longest type of content.
In-depth guides give readers all the information they could possibly want to know about a topic. The neat thing about guides is that you can "gate" them, which means you require visitors to enter emails to access the content. For example, you can turn your guides in PDFs and allow users to download them by entering their email address to receive the PDF guide in their inbox.
This is a great way to get those visitors into your email lists, so you can follow up with more helpful content that moves them one step closer to becoming customers.
5. Video content
Videos, and other types of multimedia content, are essential for improving user experience (UX) on your site.
At the end of the day, people don't want to digest paragraphs of plain text to get their questions answered.
Video content provides engaging visuals that help visitors grasp your content in new ways.
You can create videos that showcase your products, highlight a day in the life of an employee, answer frequently asked questions, and more.
For example, a roofing company could share videos showing before and after images of a roof repair or replacement. If you own a transportation or logistics company, you could create a video highlighting your fleet of tractors and trailers.
6. Social media content
Content doesn't have to live exclusively on your website.
Creating content for social media platforms helps expand your reach, and you can engage potential customers where they spend time online.
Social media content can take various forms like:
Instagram photos and Reels
Facebook updates
Videos for YouTube
Infographics
And more!
If you own a nonprofit, you might post photos on social media highlighting your team and volunteers helping the community at a recent event. Or if you own recreation business, like a campsite, you might post updates on which cabins and camping spaces you have available over the upcoming holiday weekend.
Don't be afraid to get creative with your social content, and give people an inside look at what your company is all about.
7. Email content
Email allows you to reach subscribers with content, directly in their inboxes.
Your email content may include:
Monthly newsletters
Special promotions or product launches
Custom drip campaigns
And more
With this type of content, you can stay top-of-mind with leads and follow up with personalized content that encourages them to buy.
You can even re-purpose your site content for email marketing campaigns, helping you get more value from each piece of content you create.
P.S. Need help creating revenue-driving emails? Email marketing services from SEO.com help you launch engaging emails that capture your subscriber's attention, expert nurture leads through your sales funnel, and ultimately drive revenue for your business.
Create an effective custom content plan
Hopefully this post gave you more insights into the best types of content for marketing and SEO.
Want to start incorporating these types of marketing content into your strategy? The experts at WebFX (the company behind seo.com) are ready to help! WebFX is a full service digital marketing agency equipped with a team of 100+ in-house copywriters that have SEO and industry expertise.
Learn more about out content marketing capabilities and request a quote to get a custom content plan today!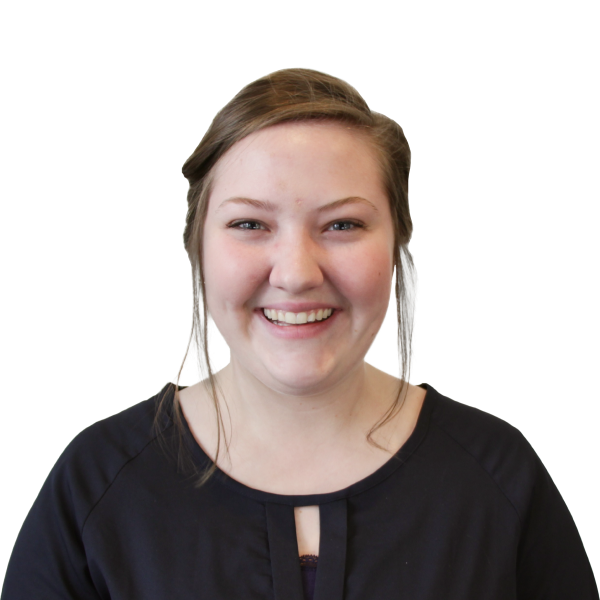 Emily is WebFX's Content Delivery Lead. She holds an M.S. in digital marketing and leads the FX content team, along with strategy, implementation, and evaluation for WebFX's key revenue channels. Her work has been featured by Social Media Today, Campaign Monitor, Reader's Digest, Yahoo, and more. In her free time, she enjoys hiking, road trips, and exploring new cities.