With great risk, comes great reward — and that applies to website redesigns. However, your business can minimize its risk with this SEO checklist for website redesigns, which outlines how to redesign your website without losing your SEO.
How to use this SEO checklist for a website redesign
With this checklist, we aim to provide some important considerations when redesigning a site without hurting its SEO, no matter which website builder (like Webflow or Wix) you use. What we've included is based on more than 25 years of experience in redesigning sites optimized for SEO.
10-step SEO checklist for a website redesign
Learn how to get started with your site's revamp with this SEO checklist for a website redesign:
1. Meet with your stakeholders
First, meet with your stakeholders. Typically, these will include:
Web developers
Web designers
Marketers
SEOs
Project managers
In most cases, you'll have some senior-level stakeholders with a broader vision for the redesign.
Your goal is to understand what everyone wants or expects from this redesign and share your must-haves for SEO. For example, you might need to educate your team about the need for 301 redirects (if you're changing URLs as a part of the redesign) to preserve your SEO.
If you plan to hire a web design agency, emphasize the value of a web design and SEO agency.
2. Analyze your website's analytics (and SEO)
Next, build a baseline for your project by compiling your website analytics and SEO data:
Website analytics
Via Google Analytics 4, you can learn how users interact with your site with metrics like:
Exit rate
Pageviews
Conversion rate
And more
If you've installed a free tool like Microsoft Clarity, you can also access:
Heatmaps
Click maps
Visitor recordings
With this data, you can uncover opportunities for improving your website's design. Improving your site's design can also benefit your SEO, especially if you're resolving usability issues that make interacting with your website difficult.
SEO data
Via Google Analytics 4 and Screaming Frog, your business can compile SEO data points like the following:
URLs indexed
Keyword positions
Keyword impressions
And more
Your goal in this part of the website redesign SEO checklist is to take a snapshot of your SEO before the redesign. That way, you'll have a reference for measuring the redesign's wins, losses, and misses and can react to any SEO errors resulting from the redesign.
3. Map your keywords
Since you've crawled your website, you can create an official keyword map. Depending on your business, you might have a keyword map already. Even if you do, we recommend reviewing your data to ensure it's accurate in 2023.
With a keyword map, you can visualize which URLs target which keywords.
4. Audit your website content
Another website redesign SEO consideration is duplicate or similar content.
In our experience, a redesign is an excellent time to review your content. If your site becomes bogged down with similar or duplicate content, that will influence your ability to rank well in search results because of the similarity.
Get started with this step in our website redesign SEO checklist by:
From this report, you can analyze a URL's keyword targeting, plus its rankings. If you have similar content, you might notice one of the similar pages ranks, and the other doesn't, which could indicate it's worth combining the two via a 301 redirect.
If you like, you can also audit your content from an SEO perspective.
5. Outline your site architecture
Based on your discussions in step one of this checklist, you should know if your business wants to create a new site architecture. If they do, it's important to take an active role in this process because website architecture is critical to search engine optimization.
Outline the optimal site structure for your business. You can also consider:
Which URLs should feature in your navigation
Which URLs should feature in your footer
Which URLs should update their slug
Besides earning approval for your recommended website architecture, you'll likely need to collaborate with other team members on this project. For example, your leadership or marketing lead will probably have input on the website's appearance.
6. Draft your 301 redirects
Following approval for the site architecture, you can begin mapping your 301 redirects.
While some redesigns include zero URL changes, those that do must have 301 redirects. A 301 redirect is similar to a forwarding address when you move. It tells people (or Google) where your content now lives.
If you're redirecting a significant number of URLs, use formulas in Google Sheets or Microsoft Excel to streamline the process. You'll likely need to collaborate with your web development team to implement these.
7. Improve your website's UX
Early in the web design process, emphasize the importance of usability via:
Mobile-friendliness
Page speed
Accessibility
Once the design moves to a staging site, you can begin testing its page speed via Google's PageSpeed Insights tool. You can also use your browser's web developer toolkit to see how a page displays on other devices, from laptops to tablets to smartphones.
8. Update your XML sitemap
If you're changing your site's structure or URL slugs, update your XML sitemap once your site launches.
XML sitemaps matter in SEO and website redesigns because they provide web crawlers with a map of your website — similar to a city map. With tools like Yoast SEO, you can instantly update your XML sitemap.
Otherwise, you'll need to use a free sitemap generator tool and upload it to Google Search Console.
9. Check your redesigned website's SEO
Finally, check your redesigned website's SEO efforts with a Screaming Frog crawl.
Screaming Frog is free for up to 500 URLs — if you have more, you'll need to purchase a license. Based on your crawl, you can find SEO issues fast. From broken links to long title tags, Screaming Frog will catch redesign issues hurting your site.
10. Monitor your performance
This site redesign SEO checklist concludes with an ongoing task: Monitoring your performance.
You'll want to pay special attention to your site's performance for the first few months. Log in regularly to Google Analytics 4, Microsoft Clarity, and Google Search Console to catch issues like spiked metrics or crawl errors. You should also run weekly or monthly Screaming Frog crawls to catch issues.
Put this website redesign SEO checklist into action
Now that you've learned how to redesign a website with SEO considerations, you're ready to start. If you're looking for a web design and SEO partner, consider the award-winning SEO.com team, which includes developers, designers, SEOs, and more. Contact us today to learn more about our web design services!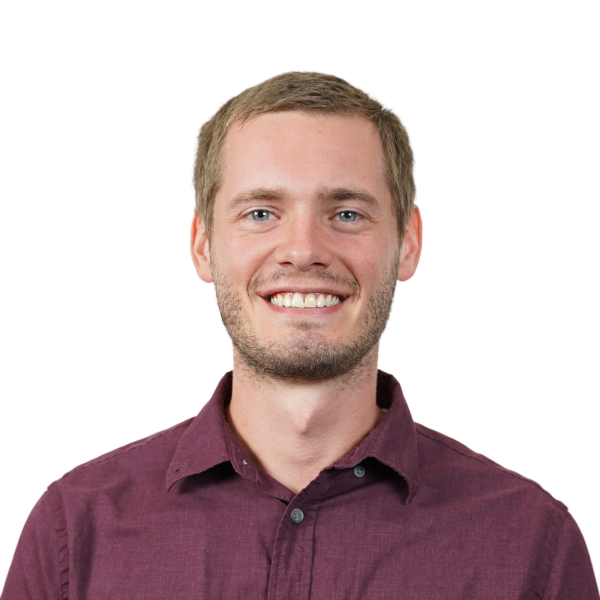 Dan has 10+ years experience as an SEO for one of the largest SEO agencies in the USA. He's seen it all! You can breathe easy knowing his many battles in the SERPs have informed the insights he shares here.