Search engine optimization (SEO) is one of the top strategies for helping you drive qualified leads and traffic for your business. While it's one of the best strategies, it's also one of the most intricate ones, with many moving parts and potential challenges.
So, what are some SEO challenges you should expect to face? And how do you conquer them?
Here's an overview of common SEO problems:
Keep reading to learn more about these problems faced in SEO and find out how you can solve them!
1. Targeting the wrong keywords
One of companies' biggest Google search challenges is targeting the wrong keywords. Keywords are a crucial component of SEO — targeting keywords helps your pages appear in appropriate search results.
A challenge with SEO is finding the right key terms for your website.
Many businesses spend their time targeting short-tail keywords with little return. Short-tail keywords are highly competitive, which makes them difficult to rank for and to see results from.
Additionally, some businesses make the mistake of trying to target keywords with a high search volume, even though they aren't quite related to their company. So, while those keywords have great volume, they don't produce great leads.
Solution:

Target relevant long-tail keywords

The solution to this SEO problem is to target relevant long-tail keywords. That means focusing on keywords that contain three or more words.

So, for example, let's say you own a bakery. Instead of targeting a keyword like "bakery," you could target a term like "small-batch bakery in [your location]."

Targeting these long-tail keywords enables you to reach people more interested in what you offer.
2. Slow-loading pages
Next on this list of Google search challenges, let's talk about slow-loading pages. Did you know that slow-loading websites cause over $2.6 billion in revenue loss annually? A website that loads slowly is detrimental to your revenue and SEO.
Slow load times deter people from interacting on your pages. People don't want to wait for pages to load — they want information fast. If your website takes too long, people will bounce back to the search results, effectively hurting your SEO.
Solution:

Speed up your website

The solution for this SEO challenge is simple: Speed up your website. Start with a tool like Google PageSpeed Insights to see your website's current load time. From there, you can see what Google suggests fixing to improve.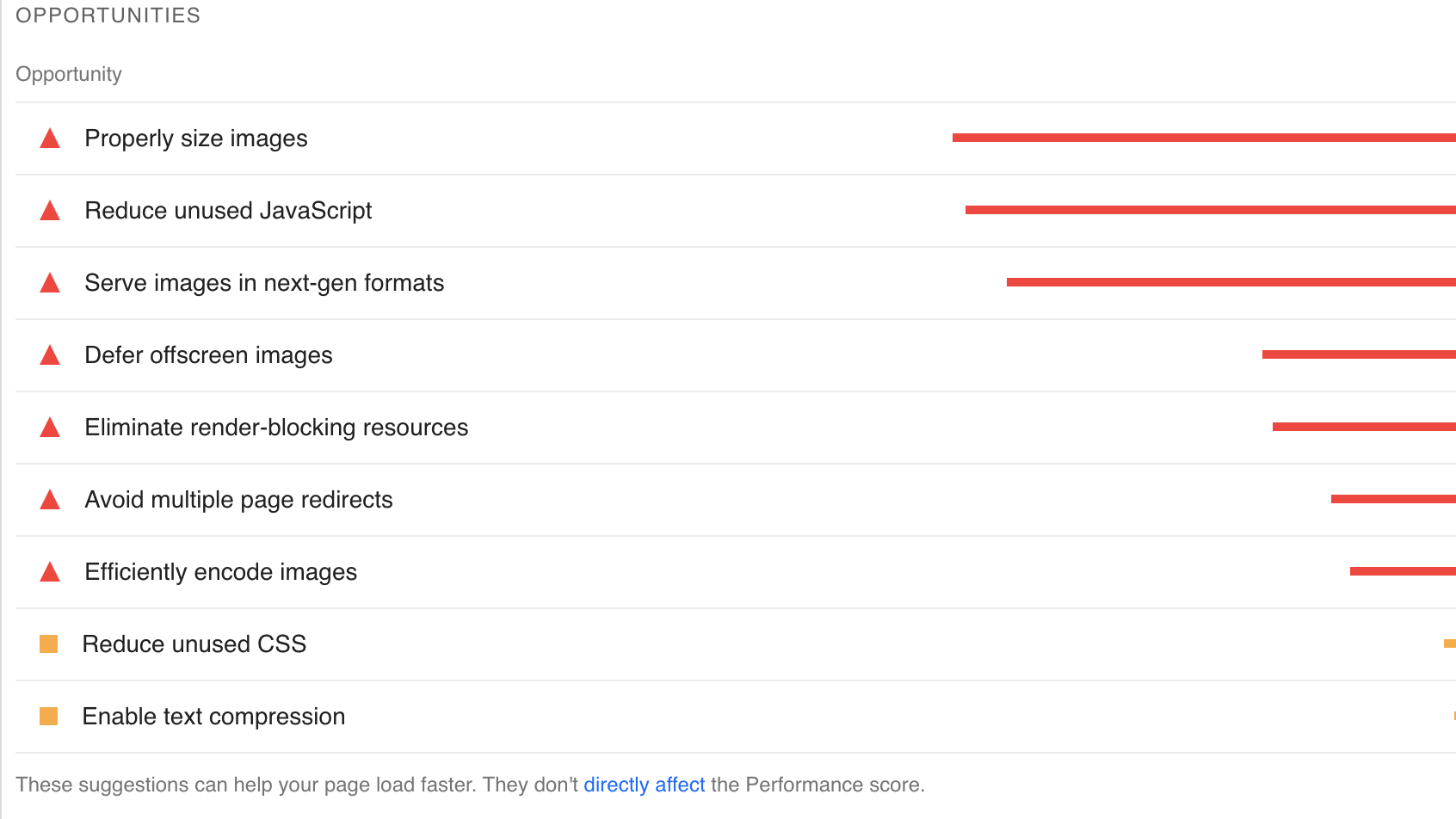 Some common suggestions for improvement include:
Enabling browser caching
Hosting videos on a third-party website
Compressing image file sizes
Minifying coding
Since Google uses Core Web Vitals in its page experience ranking system, it's even more important for businesses to prioritize page speed fixes. Achieve a faster website, and you'll give your site the fuel to rank higher in search results, plus capture and convert more traffic.
3. Changing algorithm
Another problem companies face in SEO is the changing algorithm. Google continually optimizes and modifies the algorithm for ranking to help deliver better search results.
While these continuous updates are good for searchers, they also make life difficult for businesses. You must continually stay updated on how the algorithm changes so you can optimize your pages appropriately.
Solution:

Carve out time to check for changes

The solution to this SEO challenge is simple — you must carve out time in your schedule to check for changes in the algorithm. Try to find a reliable resource that provides this information in an easy and digestible way.

You could join an email list, find a podcast, or a trusted SEO blog (like SEO.com 😉) to help you stay updated on the latest changes.

Keep in mind, too, that many things within the SEO algorithm will stay the same. Aspects like optimizing for keywords and delivering a positive user experience will likely always be important for ranking in search results.
4. Pages aren't optimized for search
Another of the top Google search challenges is having pages that aren't optimized for search. Many businesses have the misconception that if you create the page and target the right keywords, it'll rank in search results.
Targeting keywords isn't enough to get your page to rank in search results. SEO is so much more than keyword targeting. You need to create pages that deliver an exceptional user experience, which means unique, helpful content that users can access and use at lightning speeds.
Solution:

Optimize your pages for users

Many companies believe you need to optimize your pages for search engines, but focusing on the user will produce better results.

Here's how you can create an optimized page:
Get expert input on your content's usefulness, accuracy, and quality
Use header tags, like H2s, H3s, H4s, and so on to break up content into digestible sections
Use bulleted and numbered lists for easy readability
Collaborate with designers and developers to improve usability and website accessibility
Search engine optimization requires diverse skillsets, from writing to SEO to design to development. For most in-house SEO programs, that's a tall staffing order, which is why many companies choose to partner with a full-service SEO agency.
5. AI-generated content
One upcoming SEO challenge is artificial intelligence (AI), specifically AI-generated content.
With the rise of technology like ChatGPT and BingAI, more people rely on AI to complete tasks for them. Since AI programs can generate entire pages of content with seconds, many businesses are turning to these programs to help them generate new pages of information.
So, why is this a challenge?
Two big reasons:
Hallucinations
Unoriginality
AI can only produce content based on existing information, so it can't generate anything new. That means you could generate unoriginal content that doesn't help you stand out.
Even more dangerous is that AI programs can hallucinate, meaning they can make up information and continue to build on that incorrect information. If you aren't educated on the topic (or proofing the AI's output), you could easily release information that harms your organization's reputation.
Solution:

Use AI as a supplemental tool

The best solution to face this Google search challenge is using AI as a supplemental writing tool rather than using it to write your content. Consider using it to help you gather all your research in one place, so you don't have to search around for information.

By taking this approach, you can still make your content creation process more efficient, while keeping your content authentic and unique.
6. Low-quality content
To continue this list of SEO problems, let's talk about low-quality content. Creating content is crucial for ranking in search results — your content is what ranks. To succeed with SEO, you need to have good content.
A common SEO problem that companies face is having low-quality content. If your content isn't informative or flushed out enough, users won't engage with it. They'll bounce from your page, which leads to decreased rankings, because Google believes your page isn't what users want.
Solution:

Focus on quality over quantity

While you do want to produce a lot of content, it's important to first focus on making high-quality content.

Here's how to make top-notch content:
Make sure the page focuses on the search intent for the topic
Make pages readable by using headings and images to break up sections
Cover information thoroughly to ensure you answer user questions
Use common language and avoid jargon
Quality content also comes from investing in skilled copywriting professionals.
These professionals can produce on-brand, SEO-friendly content that contributes to your SEO goals. Again, if you're struggling to find these types of people, consider a full-service agency (WebFX maintains a dedicated copywriting team).
7. Mobile-friendliness
As technology develops, mobile friendliness is one of the biggest rising Google search challenges. More people use tablets and smartphones to access information than ever. As a result, Google has made mobile friendliness a ranking factor in its algorithm.
But a standard website is meant for a larger screen than these handheld devices. So, that presents the new challenge of needing a website design that adapts to the user's device.
Solution:

Integrate responsive design

To ensure you deliver a website that provides the best experience on all devices, integrate responsive design. Responsive design enables your website to adapt to whatever device your audience uses, so they see a website that fits to their screen.
8. Monitor and analyze SEO results
One of the most common problems faced in SEO is monitoring and analyzing results. Some businesses make the mistake of taking a "set it and forget it" mindset with their SEO and don't look back at it. Others want to analyze the results but aren't sure where to start or what matters.
Monitoring and analyzing results are challenging because it requires continual effort and diligence. Additionally, your SEO campaigns will generate a lot of data, making it difficult to sift through what is and isn't valuable.
Solution:

Set check-ins and goals

To ensure you drive the results you want with your SEO, you need to track your analytics so you can measure your campaign performance. You'll want to set check-ins for yourself, so you know when to look at your SEO campaigns and adjust.

Keep in mind that SEO takes time to drive results, so you'll want to create realistic check-in points. You might decide to check your results every month when you first start just to see how your SEO ramps up before making decisions. You may then adjust to check every other week or every week.

Additionally, make sure you set goals for your campaigns. Your goals inform the data you need to analyze — this data helps you know if you're achieving your goals. If you want to increase sales, for example, you'd track metrics like click-through rate, engagement, and conversions.
9. Poor website organization
Many SEO challenges tie back to the user experience. Having a functional and easy-to-use website is crucial for keeping prospects engaged on your website. When people dwell longer, it sends a positive signal to Google that your page is relevant to searchers.
Having a poorly organized website deters people from engaging with it. It makes it difficult for users to find information, which causes them to bounce back to search results.
Solution:

Create an intuitive navigation with breadcrumbs

To help make your website more organized, look at your navigation. Navigation is crucial in helping people find information and move around your website.

When you create your navigation, use broad headings to help organize your pages. You can then use subheadings to organize your content further.
Additionally, integrate breadcrumb navigation. This navigation lets people see where they are on your website, so they can always return to a previous page without getting lost.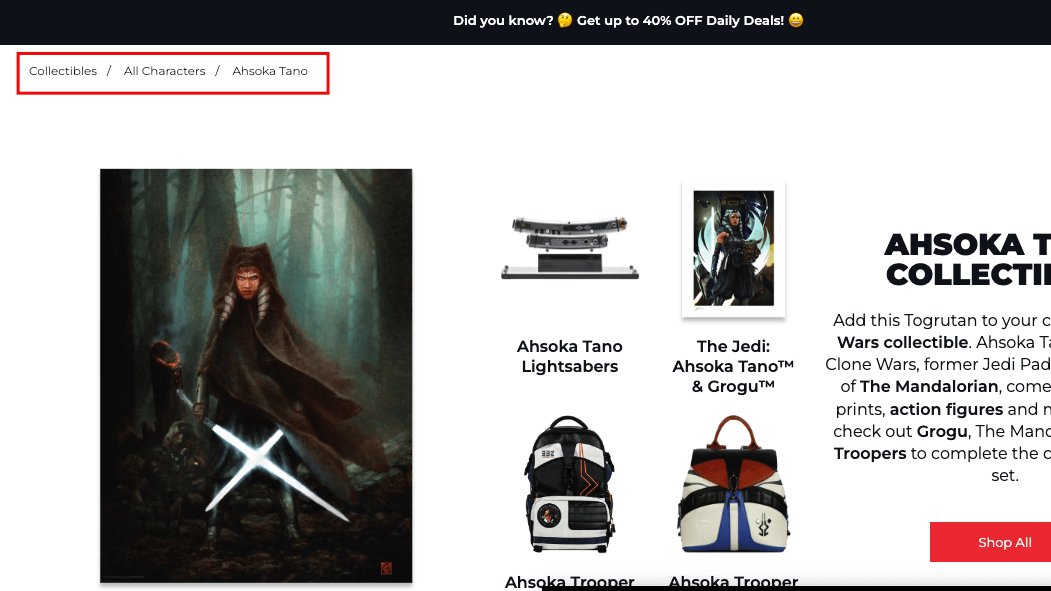 Need help facing these SEO challenges?
Addressing these SEO problems can be daunting, especially if you don't know where to start. If you need help fixing these SEO issues, contact us today to learn how we can help!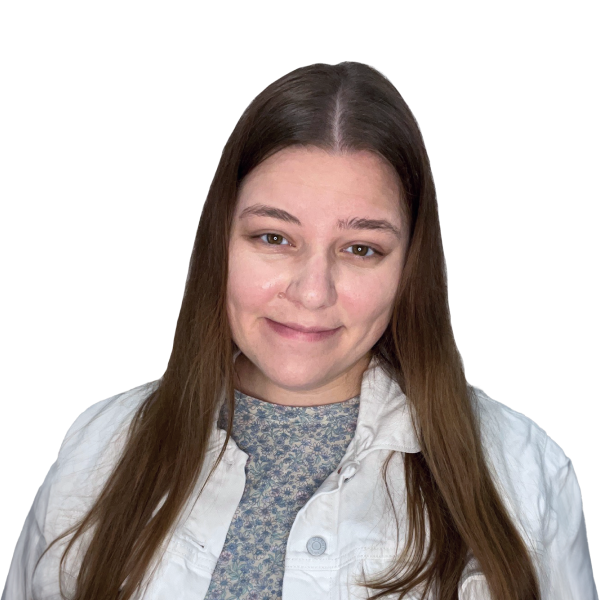 Macy is a marketing writer with over five years of experience creating content for dozens of industries including food and beverage, home services, and education. She also specializes in creating SEO and PPC content. Her work has been featured by Search Engine Journal, HubSpot, Entrepreneur, Clutch, and more. In her free time, Macy enjoys trying new crafts and reading comic books.
What to read next
My Site Isn't Showing Up on Google! Discover 6 Reasons Why Your Site Isn't Ranking
Keep Reading